Mouth-Watering Fixtures From NFL 2022 Regular Season You Don't Want to Miss: Green Bay Packers vs Los Angeles Rams
Published 02/25/2022, 2:09 PM EST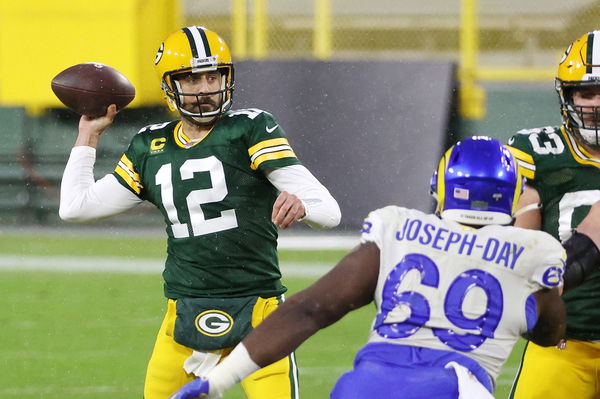 The NFL has recently announced the opponents that each team will face during their 2022 campaign. And although the fixtures schedule is yet to be released by the league, the insufferable countdown has already got the fans all desperate for football. But the super team fixture between the Green Bay Packers and the Los Angeles Rams is just adding to that desperation.
Yes, the Packers will meet the defending champions of the league for a matchup at Lambeau Field. As much as it is going to be a showdown between the two sides, what fans are more eager about is the return of the star quarterback Aaron Rodgers to the team. If Rodgers stays, which is more likely to happen, then it will just make this fixture light up.
ADVERTISEMENT
Article continues below this ad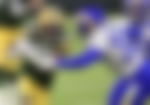 The Lambeau will be all loud and electrifying when the Rams visit Green Bay for the matchup. The 2021 No. 1 seeded team has been producing marvelous regular-season records under the leadership of Rodgers. And it will be seen if the four-time MVP will dominate the defending champions at home yet again. All in all the clash between Aaron Rodgers and the defensive GOAT Aaron Donald will be something many would look forward to.
Green Bay Packers meet the Los Angeles Rams in 2022 season
The battle of the Aarons is the most likely scenario expected in the Lambeau ahead of the fixture. Rodgers is known for having one of the least turnover rates in the league, but will he live up to that honor in the presence of Donald on the opposite end?
ADVERTISEMENT
Article continues below this ad
The two sides met at the same venue during their Week 12 matchup in the 2021 regular season. During that game, the Rodgers-led Packers dominated the Rams (36-28), handing them their third consecutive loss of the season despite playing with a star-studded roster. Aaron Donald made no sacks against Rodgers and the 38-year-old quarterback did not throw even a single interception against them.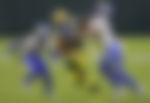 But will that happen again considering the fact that the Rams are now well settled in their place as the best team in the league? If Rodgers returns for another dance with the Packers, it will be seen if he goes for a record-breaking third consecutive MVP season. But it won't come easy this time. The Rams will be prepared to face the most dominant quarterback in the league as of now.
ADVERTISEMENT
Article continues below this ad
Watch This Story: Tom Brady to Star in Road Trip Comedy Alongside Jane Fonda, Rita Moreno and More
Edited By: Sauvik Banerjee