Mouth-Watering Fixtures From NFL 2022 Regular Season You Don't Want to Miss: San Francisco 49ers vs Tampa Bay Buccaneers
Published 02/26/2022, 10:08 AM EST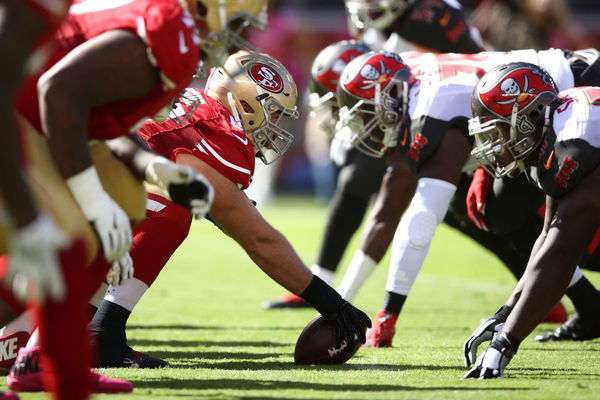 After the end of the NFL 2021 season campaign, the fans are already desperate for the 2022 regular season to start. But the season is still half a year away from commencement. However, the 2022 season has already dropped updates on the home and away fans of each team. One of those fixtures will be played between the Tampa Bay Buccaneers and San Francisco 49ers.
Although the league is yet to reveal the dates for the matchup, the mere encounter between the two sides has already erupted talks. Both the franchises have been in talks surrounding star quarterbacks like Aaron Rodgers and Tom Brady joining forces with them. However, it is yet to be revealed what will happen.
ADVERTISEMENT
Article continues below this ad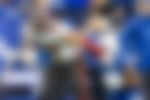 It's been four weeks since Tom Brady has announced his retirement. And numerous rumors surrounding his trade have emerged linking him to many teams, and the 49ers are one of them. But most of the rumors surrounding his return involve the Buccaneers. If Brady makes a return can it be with the 49ers or the Bucs?
What could be the quarterback scenario during Tampa Bay Buccaneers vs San Francisco 49ers clash?
However, Brady is not the only star entity linked to the Niners for a trade. Aaron Rodgers who is yet to make a decision on his future with the Packers is also considered a top candidate in the Niners. Moreover, the San Francisco 49ers have been his favorite team since childhood. Hence it will be seen if that ever plays out.
ADVERTISEMENT
Article continues below this ad
But as of now, Jimmy Garoppolo remains the starting quarterback for the 49ers. He has done a commendable job, in leading the franchise to the playoffs this past season. Judging by the stars aligned, it looks that the fans could see a Garoppolo vs. Gabbert matchup when the two sides meet next season.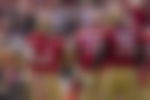 However, an Aaron Rodgers vs. Tom Brady scenario could play out in ideal situations. But that is something yet to be seen and apparently far-fetched. Which quarterback matchup would you like to see during the Bucs vs. Niners matchup next season? Let us know in the comments below!
ADVERTISEMENT
Article continues below this ad
Watch This Story: Kyler Murray and Arizona Cardinals Resolve Their Conflict; QB Expected to Stay in 2022
Edited By: Sauvik Banerjee