'Move We Needed to Make' – Titans GM Reflects on the Decision Making Behind Acquiring Julio Jones
Published 06/09/2021, 10:00 AM CDT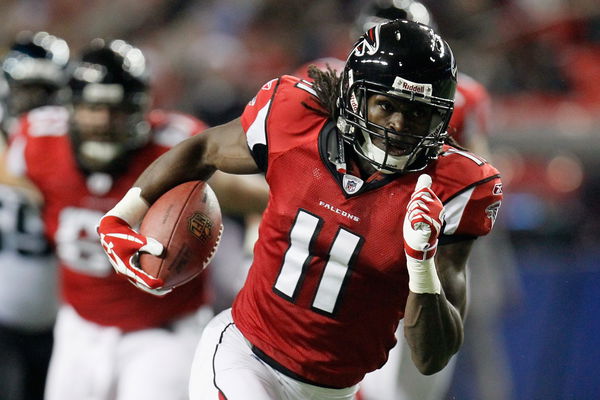 ---
---
The Tennessee Titans just pulled off one of the biggest trade deals of this offseason. By acquiring wide receiver Julio Jones from the Atlanta Falcons the Titans showed that they are looking to win it all in what is believed to be their winning window. 
ADVERTISEMENT
Article continues below this ad
The Titans offense was already stacked with sublime offensive talents such as Ryan Tannehill, Derrick Henry, and AJ Brown. But acquiring Jones just took them to a whole different level. 
A two-time All-Pro, Jones is viewed as one of the most explosive wideouts in the league. With multiple seasons with 1,000+ yard receiving yards under his belt, Jones has been as consistent as any. 
ADVERTISEMENT
Article continues below this ad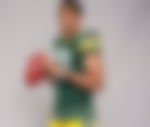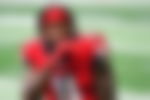 While the wide receiver did miss a chunk of last season due to a nagging hamstring injury, the Titans will consider the acquisition a steal. After all, they didn't even have to give away a first-round pick for him. 
A sensational move pulled off by GM Jon Robinson, thanks to him, Titans fans can now realistically consider themselves in the mix of winning a Super Bowl.
Titans were ready to pounce on Julio Jones 
Appearing on GMFB, Robinson talked about the thought process that went behind the trade and how he believes Julio Jones can add to their football team.
"My charge is to get as many good players on the team as possible. And I'm excited about the guys we had back on the roster, the guys that we added in the offseason.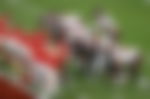 But when you're able to acquire a player like Julio and can add him into the mix of our football team, what we try to do offensively, those don't come around very often," he said.
ADVERTISEMENT
Article continues below this ad
Talking about the fans' delight at having signed Julio, Robinson basically stated that trading for the wide receiver was a no-brainer. 
"We thought it was a move that we needed to make for us. I know our fans are super stoked to have him here."
The Titans lost a key offensive weapon when tight end Jonnu Smith left in free agency to join the New England Patriots. But with Jones now in the mix, there's little reason to believe that his presence will be missed much at Tennessee.
ADVERTISEMENT
Article continues below this ad