"My Hair Was Playing Tug-O-War": American Icon Colin Kaepernick Once Revealed the Real Reason Behind His Terrific Hair
Published 03/10/2023, 2:52 AM EST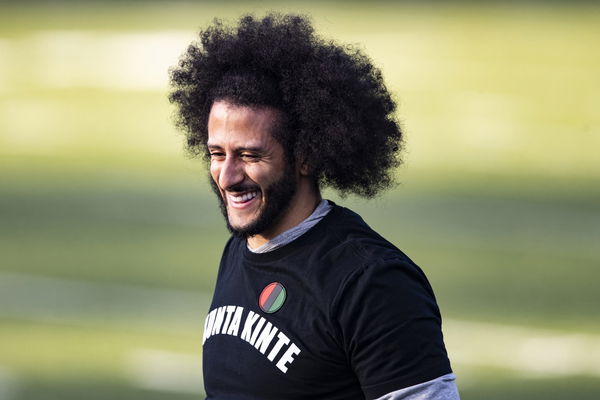 Colin Kaepernick is among the NFL's most polarizing entities. Despite his absence, the free-agent QB often makes the waves in the league. The athlete's playing capabilities have remained crazy as he took the San Francisco 49ers to the Super Bowl. But apart from his actions, his hairdo was a major talk of the town. While his Afro has great cultural significance, his various braid hairstyles also hold a story.
Since his departure from the league, Colin Kaepernick became an activist and served the community. While he has not ruled out an NFL return, franchises have not knocked on his door. Kap also became the author of a children's book and is also the executive producer for a Netflix series.
Afro Colin has a story!
ADVERTISEMENT
Article continues below this ad
In episode one, 'Cornrows' of Colin in Black & White, Jaden Michael displayed himself as a young Colin Kaepernick and showcased the history of the afro and braids. He went to Dee Dee to get his braids done. Young Kaepernick was grunting while getting it done. When the female asked if he was okay, Narrator Kaepernick said, "Am I okay? I felt like my hair was playing tug-o-war with my scalp. And the rope they were using was on fire. Am I okay?"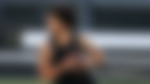 Kaepernick's afro hairdo and braided hairs were standouts during his days as a Niners quarterback. He was an exceptional athlete. But his kneeling antics led to him receiving criticism from many, including the then-president Donald Trump. He received an unceremonious exit after he opted out of his contract.
Since his exit, Kaepernick has acquired a passion for doing for the community and taking a stand. Some of his actions include developing a crime series and being the author of a graphic novel representing his life; where he spoke out about his adoptive parents.
Colin Kaepernick spoke out over his adoptive parents
The former Niners quarterback has made waves in the past and is back at it. Kaepernick changed his author mode to develop the graphic novel, 'Change the Game,' which shows his life from his perspective at a young age. He also made a peculiar stance over his adoptive parents going through challenging times with them.
ADVERTISEMENT
Article continues below this ad
While speaking to CBS, Kaepernick said that he knew that his adoptive parents cherished him. However, the former QB also dealt with some resistance when he was embracing his original ethnicity and race.
ADVERTISEMENT
Article continues below this ad
Colin Kaepernick is setting an example and keeping his personal experiences for others to have an understanding.
Watch This Story: Tom Brady Went to The Same High School As This Controversial MLB Hall of Famer Who Was Also A 14x All-Star
Edited By: Abigail Kevichusa