"My Head Was on Fire": Years Before Activism, Colin Kaepernick Once Faced This Volcanic Issue That Bestowed Him Sleepless Nights
Published 03/12/2023, 3:19 AM EDT

Follow Us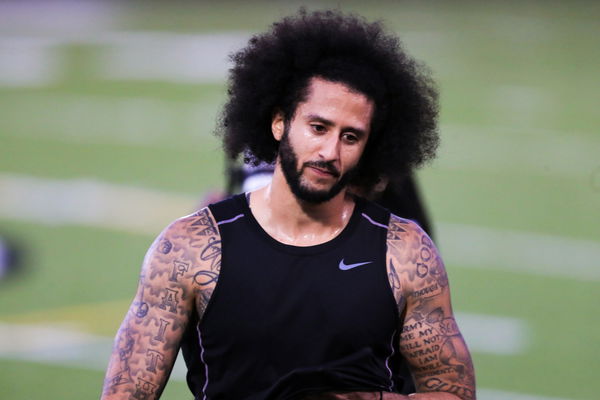 Colin Kaepernick is one of those personalities in the NFL who leaves their charm lingering even after not being in the picture. The former San Francisco 49ers QB displayed exceptional skills for the 49ers on the field. After becoming a free agent, Kaepernick has gone to dedicate his life to serving the community as a human rights activist. But years before his days of activism, Colin Kaepernick was faced with another issue that brought in sleepless nights of tossing and turning in bed.
Kaepernick talks about how getting a particular hairstyle done during his childhood kept him in pain for several nights in his Netflix series.
Colin Kaepernick faced problems with his choice of hairstyle
ADVERTISEMENT
Article continues below this ad
When he was a teenage boy, Colin Kaepernick had once decided to get braids done for his hair. In his Netflix series 'Colin in Black and White', he talks about how this decision created unimaginable pain for the young Kaepernick. The young Kaepernick spent a considerable amount of time in his teen years in his hairstyles. This also brought in subtle criticism from his foster parents, who took care of him as a young boy.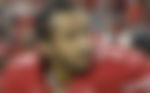 In the series, Kaepernick said, "The next 24 hours were like a roller coaster. I thought I looked good, but my head was on fire. My mom was salty for some reason. And let's just say salt and fire were not a good mix. Between my mom's non-reaction one minute, or subtle criticism the next, and the throbbing pain I felt all that night, I still hoped it will all be worth it."
ADVERTISEMENT
Article continues below this ad
As a young lad, Kaepernick considered NBA legend Allen Iverson as his role model. He wanted to grow up into an athlete just like Iverson. Hence, the young Kaepernick followed in the footsteps of his idol, including in terms of his choice of hairstyle.
Kaepernick and his challenging childhood
Colin Kaepernick spoke out about the problems he faced in America growing up at that date and age. Racism is a big problem that America faces today, and even back then, during those times. Even after recently showing interest in returning to the NFL, Kaepernick works as an activist for human rights, especially for the Black racially profiled community.
ADVERTISEMENT
Article continues below this ad
Being someone who is never afraid to speak up, Colin has worked throughout the past years to create a better life for a racially discriminated segment of people in America. With campaigns such as 'Know Your Rights Camp', Kaepernick is slowly trying to build a better life for the people in America, who face the same issues he went through during his childhood.
Watch this story: NFL GOAT Tom Brady retirement rumors swirl as Dolphins reportedly show interest
Edited By: Abigail Kevichusa