'My Son Is Surrounded By Love': Mother of Tom Brady's Eldest Son, Bridget Moynahan, Comments On His Upbringing With His Legendary Father and Stepmother Gisele Bundchen
Published 06/18/2022, 7:25 AM EDT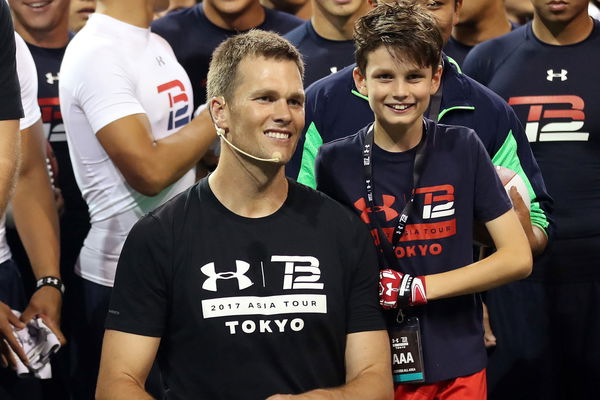 The triangle of Tom Brady, Gisele Bundchen, and Bridget Moynahan was once a passionate debate. The situation became slightly tense when Moynahan revealed she was pregnant with TB12's child. However, as of now, Jack has united both families, and Bridget talks about raising him that way.
The dating history of a celebrity is something fans always care to monitor. For Tom Brady, his list also dons some prominent names, be it Tara Reid, Layla Roberts, or Bridget Moynahan. But TB12 always settles for the best. That's when he found Brazilian supermodel, Gisele Bundchen. They are now happily wed and moving forward on their career paths.
ADVERTISEMENT
Article continues below this ad
The Tom Brady saga that became problematic
Actress Bridget Moynahan has been open over her past relationship with Tom Brady, who she dated for two years. Brady then began dating Gisele after that. However, the new couple got to know within a few weeks that Moynahan was expecting a child, and it was with Brady. This even brought some tension between Brady and Bundchen, but they all went through it.
Moynahan says she's appreciative that she's able to maintain a stable and personal life for her son these days, and she also considers herself fortunate that both she and Brady could co-parent effectively.
Moynahan mentions, "Tom and I made a decision to raise a child together, and we both found partners that not only supported us in raising that child but also loved our child as if he was their own. I don't think you can ask for more than that. My son is surrounded by love."
ADVERTISEMENT
Article continues below this ad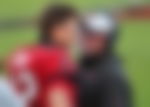 Bridget Moynahan recalls people viewing her every motion
The entire Moynahan-Brady situation indeed had Gisele in doubt. On the other hand, it troubled Bridget Moynahan as well. The actress from Sex and the City describes having a child as an intimate experience, but the public watched her. Vehicles used to follow her and folks would try hiding in the trees and shrubs around her residence, she claims. That didn't feel like a compliment, but more like a threat.
ADVERTISEMENT
Article continues below this ad
But it was at Barney's that she discovered her encouragement. While returning baby clothes, Moynahan hid from paparazzi who were trying to follow her. She saw a set of riding boots and realizes what she needs to do. The actress considers herself fortunate because she and Tom have been able to reliably co-parent and keep both households on decent terms.
Watch This Story: Peyton Manning vs Eli Manning Height Comparison