NBA Franchise Offers Tom Brady 10-Day Contract And Chance to Play Alongside 3x NBA All Star
Published 04/30/2022, 8:00 AM EDT

Follow Us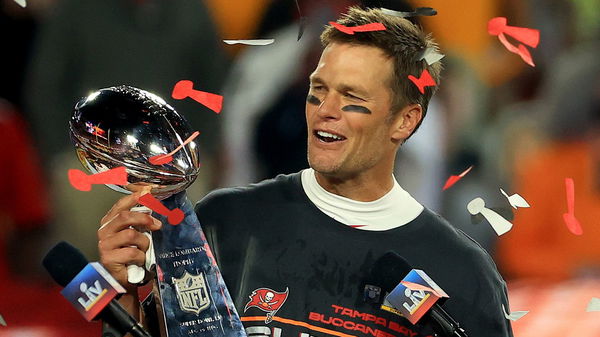 Tom Brady is a really tall individual. The GOAT towers over a lot of the competition by being 6'4. He is one of the tallest quarterbacks in the NFL today. Maybe he could be a good fit for playing some basketball. An NBA franchise has recently offered the quarterback a unique deal.  
The Dallas Mavericks are interested in signing the Buccaneers athlete to their squad. They made an offer to Brady, which he has not refused. If somehow this deal goes through, we might see an absurd crossover between the NBA and the NFL. Here is how everything went down. 
ADVERTISEMENT
Article continues below this ad
Tom Brady showing off his basketball skills
Tom Brady has become a sensation. No, we are not talking about his legendary football career. He has become a TikTok star. The GOAT has recently started making some short and funny videos on the platform. He has become one of the most famous athletes on TikTok today. His videos are mostly skits of him doing some funny stuff. 
A few days ago, Brady posted a funny video on golf where he would put on a match and fall asleep on his couch. The video went viral. Fans worldwide enjoyed looking at the parody skit by Brady. He also made a video throwing gang signs to a rap song. This TikTok was also very well received by the fans. Brady knows how to have fun with this particular social media platform.
The GOAT recently posted a video of him playing basketball. In the video, we saw him shooting some hoops with his son. The athlete looked impressive. This video caught the attention of an NBA franchise.   
ADVERTISEMENT
Article continues below this ad
The Dallas Mavericks offer Brady a contract
The Dallas Mavericks saw the TikTok video of Tom Brady. They seem very impressed by the basketball skills of the Tampa Bay Buccaneers quarterback. The franchise could not help but get the GOAT onboard before any other NBA team does.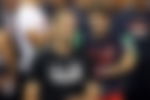 In the comment section of the TikTok video, the Mavs wrote, "10-day?" The basketball team is famous for offering players 10 days contracts. After reading the comment, Brady replied, "DMs are open. (I think, honestly I don't know where my DMs are on here)" Brady is the best sports entertainer today. Even his comments are hilarious. If somehow Tom Brady joins the Mavs for 10 days, the crossover will be bizarre. Do you want to see Brady play basketball in the NBA? 
ADVERTISEMENT
Article continues below this ad
Watch This Story: Brittany Matthews Provides Insight Into Her Honeymoon With Chiefs Star Patrick Mahomes