NBA Legend Kareem Abdul-Jabbar Trashed Aaron Rodgers For 'Damaging Professional Sports' And Calls Him A Liar
Published 08/10/2022, 11:00 AM EDT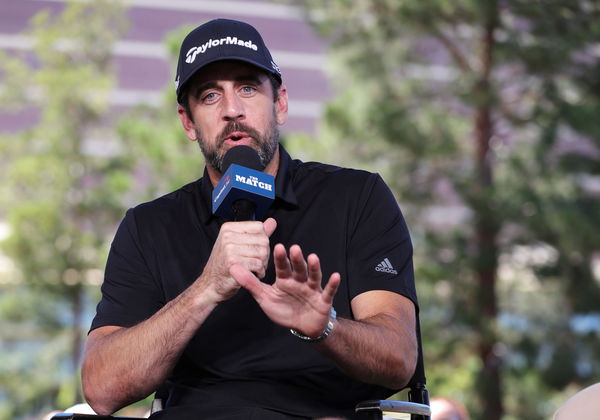 Aaron Rodgers once again became the center of attention last season when he got COVID. Rodgers throughout the season had claimed that he was immunized, and people thought he was vaccinated. Unfortunately, Rodgers wasn't vaccinated and sought a different treatment.
ADVERTISEMENT
Article continues below this ad
When he got COVID, everyone got to know that he wasn't vaccinated, and he was criticized by almost everyone. One of his biggest critics was NBA Legend Kareem Abdul-Jabbar. The six-time NBA champion claimed that Rodgers damaged professional sports and was a liar. His main focus was that Rodgers had set a bad example for the kids that idolized him.
ADVERTISEMENT
Article continues below this ad
Aaron Rodgers is one of the most popular NFL players. Rodgers lying about his vaccination status had set a bad example for the league. Due to it, Kareem Abdul-Jabbar was very upset with Rodgers.
In an article, Kareem Abdul-Jabbar wrote, "What's especially bothersome is that Aaron Rodgers didn't just lie and threaten the health of those around him, he also damaged professional sports." He added, "Rodgers' ignorance regarding the science of immunology brings back to life the old stereotype of the big dumb jock. His utter lack of even the most basic knowledge and logic is shocking… Rodgers complained that the "cancel culture" was coming for him, but his own words cancel him as a liar and a bad thinker."
Green Bay Packers QB Aaron Rodgers speaks out about his COVID vaccine controversy:

"All the right was like, 'He's our champion now' and all the left was, 'He's the enemy' … Look, politics is a sham … and I wouldn't do CNN just like I wouldn't do Fox News." pic.twitter.com/BRwmop11ep

— The Recount (@therecount) August 4, 2022
Aaron Rodgers is quite often, if not always, heavily criticized for anything he does. Lying about his vaccination status was certainly a huge thing. According to Kareem Abdul-Jabbar, Rodgers had put the lives of others in danger as well. Like Kyrie Irving, the QB could have also made his stance clear about the vaccine, and it would have been better.
Aaron Rodgers has a huge season ahead
Aaron Rodgers would like to leave everything behind that happened last season. He has a chance to redeem himself. Continuous playoff failures have put a stain on his resume, and he would like to alter it.
ADVERTISEMENT
Article continues below this ad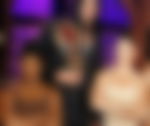 Without Davante Adams, the task has gotten much tougher. However, that will only help Rodgers' case for greatness. If he can lead the Packers to a successful season again, it would be a great accomplishment.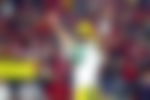 Moreover, he would like to avoid all the off-field distractions. Rodgers is always himself no matter where he is, and that sometimes draws more attention to him. Due to it, he needs to be at his best every time he is on the field, or his critics will jump right into it.
ADVERTISEMENT
Article continues below this ad
Watch This Story: Antonio Brown Creates Sensationalizing Celebration of The Year Without Ever Stepping On The Gridiron For NFL Season 2022