Colin Kaepernick & NBA Veteran Enes Canter Shared a Cordial Friendship Until One Day The Texts Just Stopped Coming
Published 06/23/2022, 5:48 PM EDT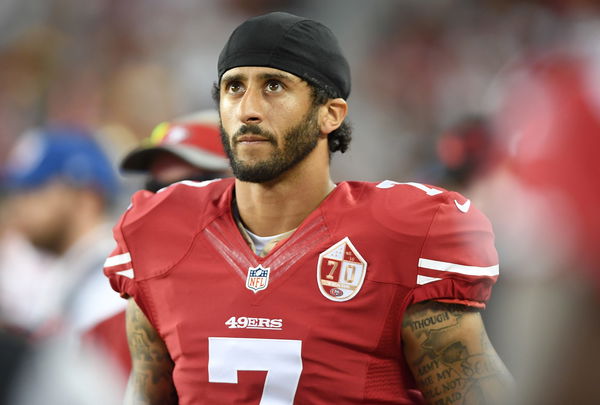 Colin Kaepernick continues to be part of the news for one reason or another. Even though the former San Francisco QB has not taken the field in 6 years, his name still creates a buzz around the league. And even celebrities don't shy away from opining on the issue. Recently, NBA Veteran Enes Kanter Freedom has revealed a rather unfortunate story about his friendship, or the lack of it, with Colin Kaepernick.
ADVERTISEMENT
Article continues below this ad
Just like Colin Kaepernick, NBA's Enes Kanter Freedom also stood for a cause and became a civil rights activist. He became the only player in the NBA to so do. Interestingly, both athletes are now free agents in their respective sports. Both Kanter and Kaepernick were on good terms. Kanter goes on to call them "friends" and "close" with each other.
However, he also speculates that when the NBA athlete took a stance against Nike and the situation in the east, it created a distance between the two pro-athletes.
During an interview on Outkick's "Tomi Lahren is Fearless," Kanter Freedom brings up the Kaepernick situation to host Tomi Lahren. He mentions, "After I started to talk about the problems happening in China and started to criticize Nike and some other companies, I lost him. There's no answer. I'm just hoping inside that he hasn't seen my text messages."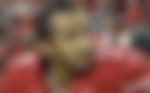 It might look bizarre for Colin Kaepernick to ghost Freedom, who uses his platform pretty similarly to him. However, Kap could have his reasons for doing so.
Why could Colin Kaepernick ghost a fellow activist?
ADVERTISEMENT
Article continues below this ad
There is a crucial fact to remember, which could explain why he did it. Colin Kaepernick has a deal with Nike, which entitles him to have his line of garments. He also becomes the face of their campaigns, making him the brand ambassador of the 30th anniversary of Nike's "Just Do It" campaign. Despite being a polarizing figure, he has helped the brand win big.
ADVERTISEMENT
Article continues below this ad
The significant factor would be for Kap, who probably won't go against the brand that brought him back to the spotlight. It could be a justified explanation for Enes Kanter, as Nike pays him from the endorsement deal. It would be safe to say that Colin will avoid speaking against the globally acclaimed brand at this stage of life.
Watch This Story: Moments From NFL GOAT Tom Brady and Brazilian Supermodel Gisele Bundchen's Magical Wedding