NBC Sports Chairman Reveals Big Reason for Drew Brees Parting Ways From His Gig After Just One Year as an Analyst
Published 06/09/2022, 5:30 AM EDT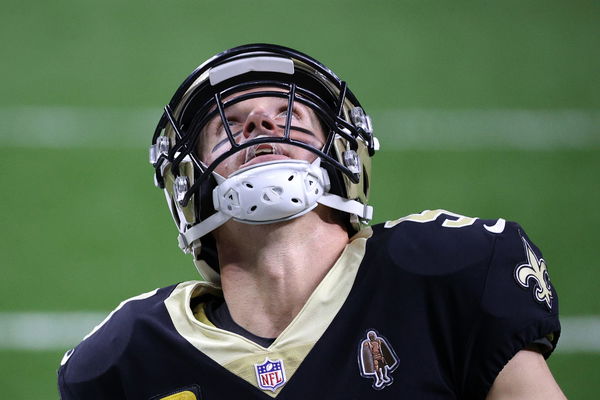 After rumblings of him leaving analyst mode, former NFL athlete Drew Brees has become the subject of a fierce discussion. The legendary quarterback admits that his circumstance is in a state of uncertainty, implying major possibilities. Now, the last call is finally out; Brees has left NBC Sports after only a year with the network.
ADVERTISEMENT
Article continues below this ad
After retiring from the NFL as a part of the New Orleans Saints, Brees joined NBC as an analyst. Analyst Brees previously called Notre Dame football and worked on the network's Sunday Night Football studio show. During his brief tenure on NBC, he faced a number of criticisms.
ADVERTISEMENT
Article continues below this ad
After a tumultuous few weeks, the Drew Brees-NBC storyline is ultimately under. NBC Sports chairperson Pete Bevacqua revealed to the Associated Press that Drew Brees will not show up this season on the channel's NFL or Notre Dame telecasts. The reason appears to be straightforward. The Ex-Saints QB wishes to splurge further time together as a family.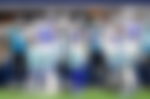 Pete Bevacqua mentions, "The unbelievable busyness of an NFL career and then really not taking a break at all and launching right in with us with both Notre Dame football and the NFL, it was certainly an around-the-clock assignment. This was definitely a lifestyle choice for him, which is totally understandable."
Drew Brees is out at NBC after 1-year.

NBC Sports chairman Pete Bevacqua said that Brees will not be a part of the network's NFL and Notre Dame coverage this year.

Brees was widely criticized for his performance as analyst during his short stint. pic.twitter.com/dDM3qHklaW

— Dov Kleiman (@NFL_DovKleiman) June 8, 2022
Furthermore, Bevacqua stated that if Brees, who is still under contract with NBC, tried to pursue some other television broadcast possibility, his network still wouldn't intervene. Bevacqua reportedly told the Associated Press that NBC Sports is close to deciding on who will substitute Brees on Notre Dame games and even in the NFL studio.
ADVERTISEMENT
Article continues below this ad
What can transpire for Drew Brees?
Every other significant broadcaster has moved to a different network this offseason, and more transitions are still on the way. While Brees is no longer with NBC, there's still a chance he'll be in an NFL kiosk next season. Fox still needs to fill its best talent analyst roles for this season because Tom Brady won't start until after he finally ends playtime.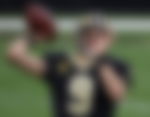 Brees is still under contract with the New Orleans Saints on the reserve/retired list, according to Pro Football Talk. If he returns to the NFL, the Saints will pay him $1.075 million. That's only possible unless they restructure his contract or waive his rights. If Drew Brees is serious about returning, the Saints can lay eyes on him if they really want him back.
ADVERTISEMENT
Article continues below this ad
Watch This Story: Colin Kaepernick Donated His Sneaker Collection in Epic Show Of Kindness to Help the Homeless