Netflix Leaves NFL Fans Confused After Including QB Lamar Jackson on Chris Rock Announcement, a Year After Slapgate Controversy
Published 03/06/2023, 12:22 PM EST

Follow Us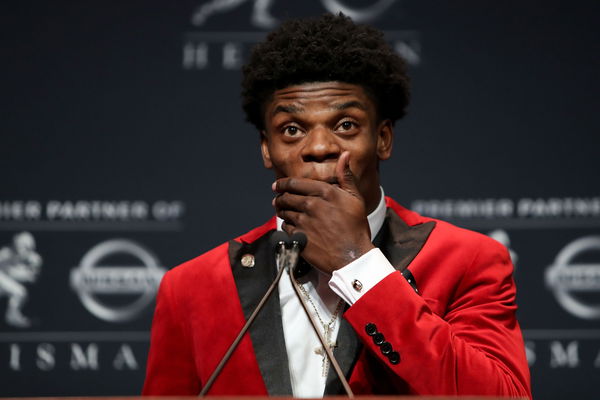 Chris Rock finally made his return to the big stage. A year after the infamous 'Slap' that was heard all around the world, Rock has returned with his latest special 'Selective Outrage'. This is Rock's first public conversation since Will Smith slapped him at the Oscars last year. But amidst the announcement, fans can't help but wonder – why in the world did Netflix tag Lamar Jackson in the show's announcement?
The Baltimore Ravens superstar QB was tagged by the official Netflix account as they announced the release of Rock's show. Jackson himself is at crossroads with the Ravens organization. Both parties are trying to reach an agreement, which would see Lamar sign a nearly nine-figure contract extension.
Fans were left dazed and confused after Lamar Jackson's tweet
ADVERTISEMENT
Article continues below this ad
Fans can't seem to wrap their heads around why Lamar was mentioned in Netflix's tweet. And to make things even more confusing, Lamar replied to Netflix's tweet, as he is seemingly in on the joke himself. But for fans, the correlation between Chris Rock and Lamar Jackson is a little wacky. 
As this fan said.
Someone tell me what this has to do with Lamar 😂

— 99problemz (@MohamedFreema10) March 5, 2023
Another fan trolled Lamar with a joke about Chris Rock's 2001 comedy classic 'Pootie Tang'.
You don't know nothing about pootie tang 😂😂😂

— Trending Topic 🤷🏾‍♂️ (@BigTicket73) March 5, 2023
Other fans also couldn't hold back their jokes about Netflix tagging Lamar Jackson out of the blue.
Is this a private show just for Lamarvelous 😭😭

— Poof (@JustPoof) March 5, 2023
Bro announcing his new contract with the Ravens on there or sumn?

— CHZN (CHO•ZEN) (@ProdByCHZN1) March 5, 2023
One fan even had a wild conspiracy theory planned out 
Although fans heavily trolled Lamar after Netflix's tweet, there is actually a story to it. Lamar has been a vocal fan of Chris Rock for years, and couldn't wait to see Chris Rock's latest comedy special following the infamous Slapgate incident.
Netflix remembered to let their loyal fans know about Rock's latest release, and first on the list, of course,  was Lamar. 
ADVERTISEMENT
Article continues below this ad
The Ravens and Lamar Jackson are still at crossroads
We are nearly a month into the offseason, and Lamar and the Ravens are yet to reach a contract extension. Many reports have been flooding the internet about reported disputes between the franchise and its superstar QB. But neither side has announced anything conclusive as yet. Jackson, though, is certainly not going to settle for anything less than the absolute maximum possible contract.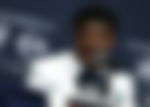 Now the ball is in the Ravens' half, as they need to make some difficult choices. Well, not exactly difficult. One choice sees the Ravens losing Lamar, and the other allows them to retain him. For a player of Jackson's talents, the choice certainly should be easy. Players like Jackson do not come around often. The Ravens need to do whatever they possibly can to retain him if they hope to have any chances of future post-season contention. The correct choice is easy – Pay Lamar. 
ADVERTISEMENT
Article continues below this ad
Watch This Story: Gymnast Queen Simone Biles and Selena Gomez Join Forces and Fans Cant Get Enough