'Never Had As Much Trouble During a 1v1': 49ers' Trent Williams Declares This DOPY Candidate a 'Top 3' Player
Published 01/02/2022, 1:04 PM EST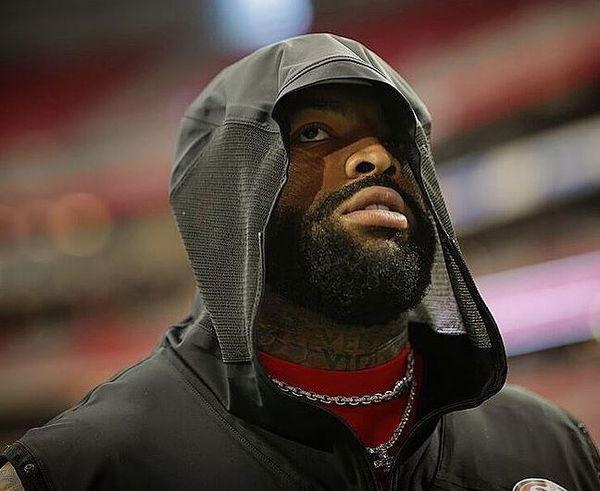 ---
---
Trent Williams' story is arguably amongst the most inspiring story in the world of sports. Not only did he recover from terminal cancer, but he has never looked better since his comeback. Recently, the 'silverback' gave an interview to bleacher reports, where he spoke about an array of things, including his nickname and teammate Nick Bosa.
ADVERTISEMENT
Article continues below this ad
Trent Williams has big praise for Nick Mosa
ADVERTISEMENT
Article continues below this ad
In the AMA [Ask Me Anything] conducted by B/R, the 'silverback' was asked to reveal the toughest DE he has faced. Spontaneously, the Pro Bowler revealed that it was his teammate Nick. "I've never had as much trouble during a 1-on-1 in my career as I've had with Nick. Not even close," said Williams.
Trent then went on to shower praise on Mosa and rated him amongst the best in his position. "In the totality of my career, I think he is top 3/top 5 for sure. When you watch him, who would you say is playing better?" said the Silverback on the defensive star.
The 'Silverback' reveals the origin behind his name
The word/animal 'Silverback' and Trent Williams at this point are synonyms. One look at the field, and one can understand why Williams is fondly referred to with that name. One of the questions asked in the AMA was about the origin of his nickname, and the answer was quite unexpected.
ADVERTISEMENT
Article continues below this ad
"The name came about in college," revealed Williams. He then shed light on how the similarities between the animal and his on-field performance were uncanny. "It was a whole demeanor deal; the strength, the speed, the quietness off the field. It kinda just stuck," said the offensive tackle.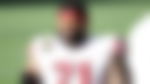 At the end came the shocking reveal, when he shared his love for the animal thanks to him being a big fan of National Geographic. "Silverbacks have always been one of my favorite species. I'm a big Natural Geographic guy. So I've always liked it,"
ADVERTISEMENT
Article continues below this ad
What do you make of Trent Williams' opinion on Nick Mosa? Is Mosa a top 4 defensive end in your books? Share your thoughts in the comments below!