'Never Really Lost It' – Analyst Lauds Trevor Lawrence's Character
Published 04/18/2021, 9:05 PM EDT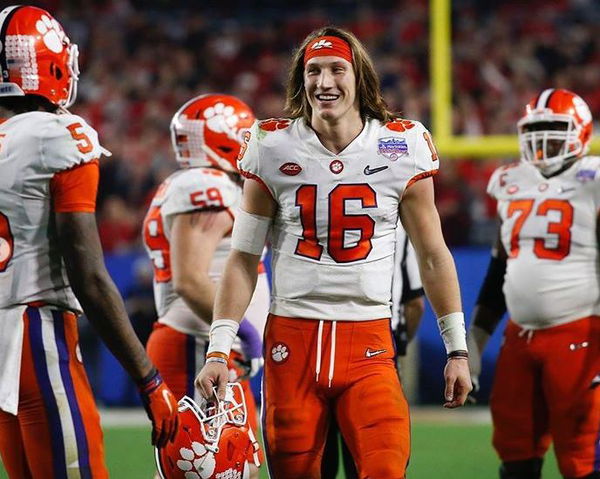 ---
---
The 2021 NFL Draft is fast approaching, and fans are as excited as ever. Teams across the league are setting up plans to select their ideal draft prospect in the first round. One of the major players to generate attention in the last 6 months is Clemson Tigers quarterback, Trevor Lawrence.
ADVERTISEMENT
Article continues below this ad
The silk-haired youngster threw for 10,000+ yards with 90 passing TDs during his 3-year NCAA career. Earlier this week, he made headlines after his comments from a Sports Illustrated interview were badly misconstrued on social media.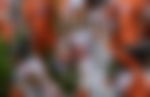 But Lawrence set the record straight on the weekend after professing his love for the game via his official Twitter handle. SI reporter Michael Rosenberg explained why Trevor's 'gracious' off-field attitude will do him good in the long term.
ADVERTISEMENT
Article continues below this ad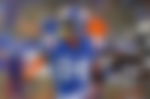 Clemson QB Trevor Lawrence tipped for a bright future in the NFL
Michael Rosenberg made a recent appearance on The Rich Eisen Show. He spoke about Trevor Lawrence's attitude through his college career ahead of a potential arrival in Florida with the Jacksonville Jaguars.
"He has never lost really, I mean, going back to high school, which is I know that's true of a number of guys that go to top programs, but it's kind of extreme in his case. And yet, when I talked to him about the occasions when he did lose, and you can really kind of go over every single game in the last seven years, because there just weren't that many losses."
ADVERTISEMENT
Article continues below this ad
"You know, he's kind of okay, by the time his head hits the pillow that night. And I think that's sort of the being at peace with himself. It's weird….So I wouldn't worry about how Trevor Lawrence is going to handle losing, I would definitely worry about how Urban Meyer is going to handle losing," Rosenberg said on the show.
Jaguars HC Urban Meyer has spoken highly of Lawrence ahead of this month's draft event. There is no doubt that the Knoxville-born lad is going to be the 1st overall pick this summer. The question is, will he live up to the hype? Tell us what you think in the comments section.
ADVERTISEMENT
Article continues below this ad