'Never Thought I Would Ever Finish My Career Elsewhere' – Matthew Stafford Talks About Move From Lions To LA Rams
Published 02/11/2021, 12:29 PM EST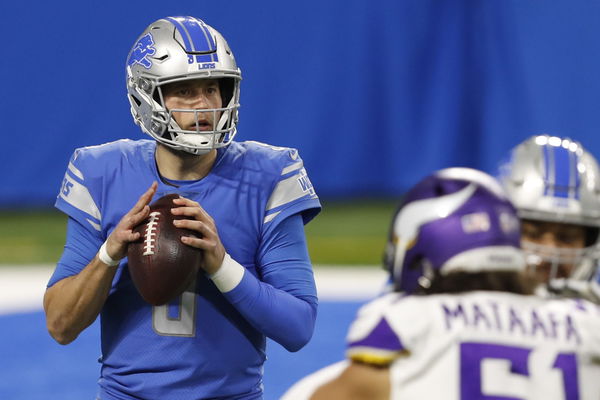 The biggest trade of the 2021 NFL offseason so far has been the trade involving quarterbacks Matthew Stafford and Jared Goff. The two were involved in a swap trade which saw the Rams getting Stafford for the Detroit Lions for Jared Goff and three other draft picks.
Two of which are first-round picks slated for the 2022 and 2023 NFL Draft. The biggest blockbuster move of the summer came just days before Super LV. And it looks like the memories of Detroit are still fresh in Stafford's mind.
Matthew Stafford recalls life with the Lions
ADVERTISEMENT
Article continues below this ad
During a candid conversation with the Detroit Free Press, Stafford talked about how the thought of moving on from the franchise is yet to sink in.
"I never thought I would ever finish my career anywhere else," he said. 
Detroit was home for Stafford ever since being drafted first overall by the franchise back in 2009. Guiding the Lions to three playoff seasons, many felt his talent was being wasted with a team not living up to the standards set by Stafford.
About to turn 33, Stafford knew that it was now or never for the QB. And thus the switch to the Rams who had made the Super Bowl back in 2019.
"I've always wanted to play in those big games, I feel like I will excel in those situations… I wanted to shoot my shot." said Stafford.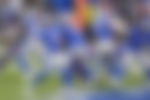 Stafford put in a trade request after yet another disappointing season for the Lions. And he admitted that it was a rather difficult conversation to have.
ADVERTISEMENT
Article continues below this ad
"I shared my disappointments in not being able to bring them what I ultimately wanted, a championship. It was a tough conversation, probably the hardest one I've ever had, but one that I walked out of, frankly, blown away with their support and their understanding. The respect. I mean, it was pretty incredible."
Stafford no has the chance to achieve his dreams. The Rams are currently playoff regulars. With a stellar defense, it as the Rams shaky offense that let them down in crunch situations.
ADVERTISEMENT
Article continues below this ad
With Stafford in the pocket, hopefully the fortunes will change for both the parties involved.