American Flag Valued at $1 Million After Tom Brady Signed It Gets Inked by the GOAT Again Despite Lawsuit From Its Initial Owner
Published 11/22/2022, 3:00 PM EST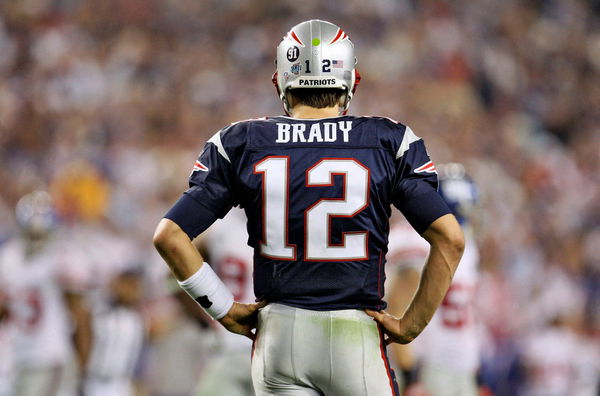 Tom Brady has rescued the Tampa Bay Buccaneers after a considerably rough patch this season. However, Brady has also been busy off the field with some rescue missions. A flag rescue mission, to be more specific.
Tampa Bay Buccaneers QB Tom Brady autographed an American flag twice to save its value. Who is responsible for reducing the value of the flag in the first place? Brady's former team, New England Patriots, and TB12 had to show up for the Patriots off the gridiron as well.
ADVERTISEMENT
Article continues below this ad
New England Patriots fan Daniel Vitale is the owner of a unique American flag. But what made the flag even more special was that it bore his favorite quarterback, Tom Brady's signature. However, that signature almost faded and disappeared and was not to natural deterioration. The Patriots mishandled the flag when Vitale loaned it to them for showing it off at their Hall of Fame.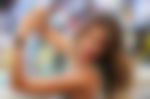 Patriots die-hard fan Daniel Vitale was not happy about this lukewarm handling of his precious possession and decided to sue Robert Kraft's Patriots. And yet again, the seven-time Super Bowl Champion had to rescue the Patriots.
Tom Brady shows up clutch in an off-field legal situation
The 1-of-1 American flag bore the initial TB12 signature since the early 2000s. The 'T' of the signature became almost invisible because of the way the Patriots Hall of Fame stored it. Understandably, Daniel Vitale was extremely upset when he discovered this. The father of three estimated the flag's worth to be upwards of a million dollars and filed a lawsuit against the Patriots for damages that justified the value of the flag.
ADVERTISEMENT
Article continues below this ad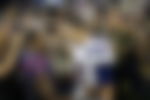 The only way the Patriots could deal with the situation was to deal with the lawsuit unless Tom Brady signed that flag again. And that's exactly what happened. New England Patriots convinced Brady to put his autograph on the flag and avoid a major financial hit. The 15x Pro Bowler obliged, and this made Vitale very happy.
According to TMZ Sports, the longtime New England resident and Patriots fan was elated with the size of the new Tom Brady signature. He claimed it's almost four times the size of the previous one. Vitale plans to sell the flag and is looking for the best buyer. Vitale plans to donate the proceeds of the sale to raise awareness about Autism and expects the Patriots and Robert Kraft to contribute when the time comes.
ADVERTISEMENT
Article continues below this ad
WATCH STORY: Brady has this popular golf influencer falling head over heels for him weeks after Gisele Bundchen divorce
Tom Brady has rescued the season for the Tampa Bay Buccaneers with back-to-back wins over the LA Rams and the Seattle Seahawks. The Bucs enjoyed a bye week and will get back in action this Sunday. They travel to the FirstEnergy Stadium to face the 3-7 Cleveland Browns.