New England Patriots' Devin McCourty Weighs In on Facing Tom Brady in 2021
Published 03/31/2021, 2:17 PM EDT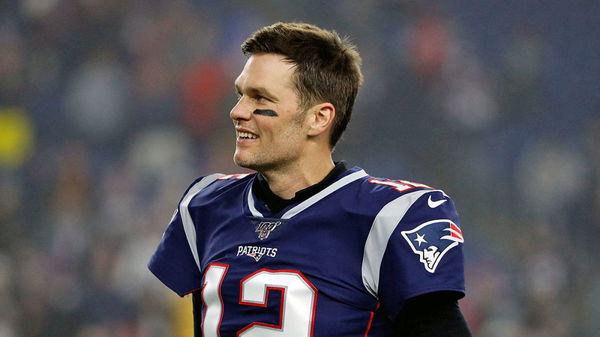 ---
---
Tom Brady arrived in Boston as the last quarterback to be picked in the 2000 NFL Draft (199th overall). He famously told New England Patriots owner, Robert Kraft, that 'I'm the best decision this organization has ever made'. Kraft might've just brushed it off as the words of a confident youngster back then. But it all makes sense now.
ADVERTISEMENT
Article continues below this ad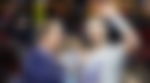 When Brady signed for the Patriots, they had zero Super Bowl titles. 2 decades, 6 Super Bowl titles, 3 NFL MVP awards later, Tom Brady left the franchise in 2020 in search of a new challenge.
ADVERTISEMENT
Article continues below this ad
The 43-year-old veteran signed a 2-year contract with the Bruce Arians-coached Tampa Bay Buccaneers last summer. The deal was worth a reported $60 million. Many critics questioned that decision as they claimed that Brady was well beyond his prime and in decline.
But they were all proven wrong. Brady and the Buccaneers defeated the mighty Kansas City Chiefs to win Super Bowl LV on February 7th, 2021. This was his 7th Super Bowl win, his first without the Patriots.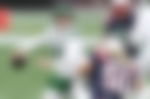 McCourty twins excited to play against the legendary Tom Brady
Despite leaving New England, Brady had nothing but words of admiration for his former organization and coaches. Now, he gears up for a return to Foxborough as the Patriots host the Buccaneers at Gillette Stadium. This could very well be the most-watched regular-season game in NFL history.
Here's what Brady's former teammates, the McCourty twins, had to say about the prospect of going up against their idol.
Devin said, "I texted him before and after the (Super Bowl) game, just catching up with him and how he was doing. I think it is going to be awesome.
"A guy that has had so much success and obviously has been the centerpiece of all of those Super Bowls and great runs.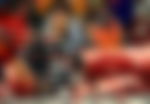 "I think it'll be awesome just for him to come back, the fans, the team, everyone will get together. It is due. Anything that they do, I think it'll be a great atmosphere in the locker room for people to pay him a huge thank you because he's been awesome…
"I think a lot of guys that shared the locker room with him, appreciate him for that," McCourty said on the show.
ADVERTISEMENT
Article continues below this ad
Here's how celebrities reacted when they first heard about Brady's decision to part ways in New England last year.
Emotions will be running high in Massachusetts when reigning Super Bowl MVP Tom Brady makes a much-anticipated return to his footballing birthplace.
ADVERTISEMENT
Article continues below this ad
Whether you support New England, the Buccaneers, or any other franchise in the NFL, this is one game that you just can't afford to miss!