Patriots HC Bill Belichick Once Pumped Iron in the Gym With Girlfriend in His Iconic Cut Off Hoodie
Published 06/17/2022, 3:07 PM EDT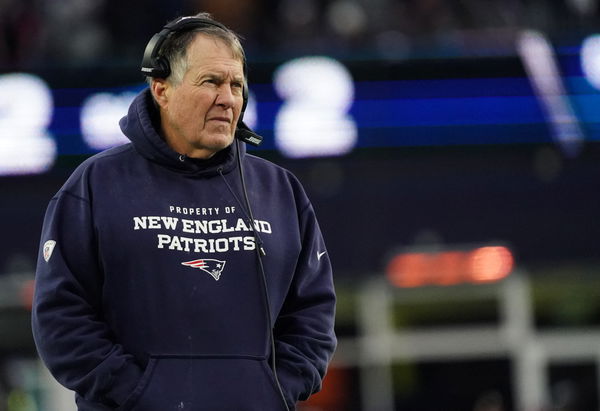 New England Patriots head coach Bill Belichick is not among the NFL head coaches lacking care about their physical well-being. The legendary head coach has been seen on different occasions working out in the gym during the offseason over the years. In 2014, while he was pumping iron, it was his choice of outfit that caught the eye of NFL fans.
He was working out with his girlfriend, Linda Holliday, before the 2014 campaign as both worked on some arm exercises while using the gym equipment. However, the NFL fans noticed that the 6-time Super Bowl-winning HC was wearing his trademark cut-off hoodie as his attire.
ADVERTISEMENT
Article continues below this ad
It is a common sight for die-hard NFL fans to see the Patriots coach on the sidelines in games.
Belichick's choice of gym wear was something that some fans and news agencies found a bit odd, as it seemed a little restrictive. The picture seemed to project that Belichick is sweating away all his frustrations after a short season. It is an example of the work ethic of the Patriots coach during the offseason.
Bill Belichick is an exemplary hard-working NFL head coach
In recent years, Belichick was also spotted working on the road during the 2021 preseason in a public gym. He was seen squatting 95 pounds in a steely determination in the gym. The effort in the gym the veteran NFL head coach was putting in would have been inspirational for any NFL fan.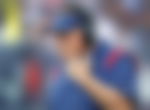 ADVERTISEMENT
Article continues below this ad
Even one of his former Patriots players and WR Julian Edelman was also marveling at his coach's workout form.
The habit of leading by example will be a motivator for Belichick, who aims to capture yet another Super Bowl championship.
However, the upcoming season will be testing the franchise and its young core about their hunger and desire. Coach Belichick will be keen to extract the most out of his available young stars, especially QB Mac Jones. The 2022 campaign could be a season that consolidates the Patriots as they look to go deep in the playoffs.
ADVERTISEMENT
Article continues below this ad
Watch This Story: Justin Bieber Is The Perfect Bandwagon Fan; Here Are the NFL Teams The Pop Star Supports