"Not Quite As Innocent": Latest Episode of Man in the Arena Reveals the Naughty Side of Tom Brady
Published 12/01/2021, 11:29 AM EST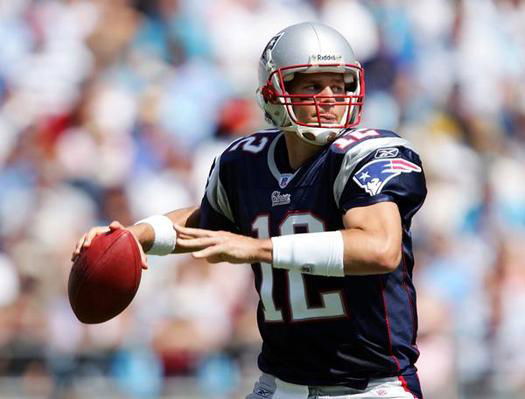 The third chapter of "Man in the Arena," a documentary based on Tom Brady and Patriots focuses on the team's successful attempt to repeat as Super Bowl champions.
In the years thereafter, no NFL champion has been able to match the Patriots' back-to-back Super Bowl victories of 2003-2004. The third episode focuses on the team's journey in 2004, as well as make some unknown revelations about the former Patriots QB Tom Brady.
ADVERTISEMENT
Article continues below this ad
Former New England Patriots LB Mike Vrabel reveals the trash talking skills of Tom Brady
Highlighting that era of Patriots teams' competitiveness, the latest episode goes into detail about the trash-talking that took place within the team. Former Patriots LB Mike Vrabel shared interesting anecdotes involving Brady and his tryst with trash talking "Did you give him [Brady] s***?" Vrabel was asked in one scene. "Oh always," he acknowledged. "Nobody was off-limits, I think. We tried to keep a good feel for when to make jokes and when not to."
"He's the one that probably gave Tom the most s*** talking trash," Bruschi said of Vrabel. "Tom's a big boy," Vrabel justified. "He can handle it. Like, he'll talk plenty of s*** back. Don't worry. Your quarterback's not quite as innocent as we all believe," Vrabel added. Damn.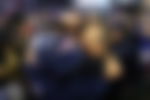 The GOAT Reveals His Post Retirement Plan In The Latest Episode Of 'Tommy & Gronky'
ADVERTISEMENT
Article continues below this ad
On the latest episode of Tampa Bay produced "Tommy & Gronky", the duo of Brady and Gronkowski played a game of "Friendship Test" where a question will be asked and both have to write the answers accordingly. If both answers match, it means the bond is strong. One of the questions asked in the game was what would Tom Brady would do post retirement. Safe to say, the answer was quite surprising.
" Oh, official retirement! What will I do?" Brady said as Gronkowski tried thinking of an answer. "You're overthinking it, what will I do a lot of when I retire?" Brady repeated. "I don't feel like we are on the same page," Brady added as both turned their boards to reveal their answers. Brady had written golf while the other had written "buy an NFL team".
ADVERTISEMENT
Article continues below this ad
"Oh, golf!" Gronkowski said reacting to Brady's answer. Brady meanwhile responded very excitedly to Gronkowski's assertion that when he retires, he would buy an NFL team. "Golf and owning a team, I like the way you are thinking though. I would settle for golf, he (Gronkowski) has me owning a team."