New England Patriots Player. Justin Rohrwasser to Remove Controversial Tattoo from His Arm
Published 04/28/2020, 3:42 PM EDT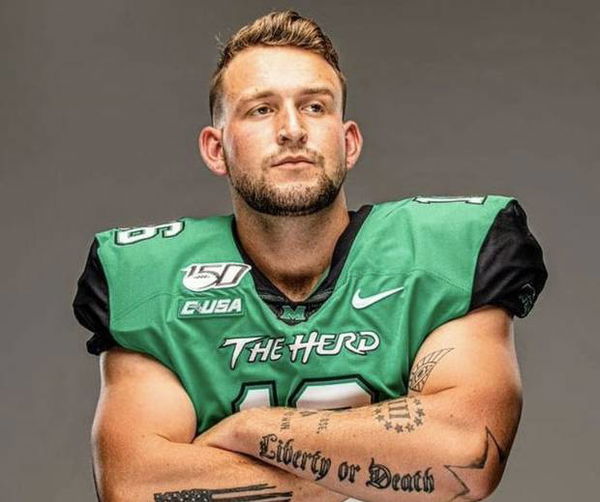 ---
---
Justin Rohrwasser learned the hard way that, just because something looked cool, doesn't mean that it should be inked. Social media spotted a particularly controversial tattoo and call out the New England Patriots' new recruit. As it turns out, the offending tattoo showed a rightwing militia's insignia.
ADVERTISEMENT
Article continues below this ad
During the fifth round of the 2020 NFL draft, the Patriots roped in Rohrwasser. However, eagle-eyed social media users pointed out his Three Percenters tattoo on his arm. The Three Percenters are pro-gun rights, and many describe them as a rightwing militia. The group are notorious for advocating against immigrants, refugees and minorities.
The 23-year-old New England Patriots signing initially promised to cover the tattoo. However, he soon changed his mind and elected to remove it completely.
ADVERTISEMENT
Article continues below this ad
"As soon as I saw what it was linked to on Saturday, it was exactly that time I knew I had to get it totally taken off my body," he told WBZ-TV. "I said [I would] cover it up, but I want to get it removed from my body. It's shameful that I had it on there ignorantly."
"We were celebrating and hugging [when I was picked by the Patriots]. So happy. I went on to Twitter. I saw that someone had taken a picture of me and put it with my tattoo and linking me to some horrific events – obviously Charlottesville and these horrible things."
ADVERTISEMENT
Article continues below this ad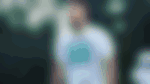 Why did the New England Patriots newcomer get that tattoo?
Apparently, Rohrwasser believed that the insignia was a tribute to the military and got himself inked. He thought that it represented the percentage of colonists that rose up against the British government. Since he hailed from a military family, he wanted to display his pride but unknowingly misinterpreted the insignia.
ADVERTISEMENT
Article continues below this ad
Justin Rohrwasser is also aware that 68% of NFL players are African-American. So, such an insignia would lead people to believe that he supports their cause, which won't go down well with the NFL, the Patriots or his fans,
The embarrassed 23-year old apologised for anyone who took offence and to people who defended him. The good news is that the tattoo is coming off and he will learn from this experience. The New England Patriots newcomer insisted that the tattoo does not represent his personal and political beliefs.