New England Patriots Restructure Base Salary for Rex Burkhead in a Fashion Similar to Cam Newton
Published 07/09/2020, 3:24 PM EDT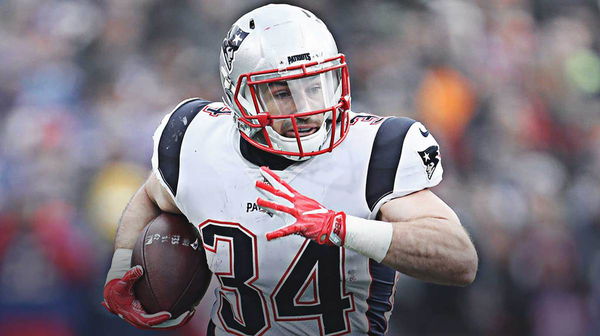 Running back Rex Burkhead is about to enter his third and final year with New England Patriots. But this preseason didn't prove peaceful for the 30-year old. His bank account is all set to get hit because the Patriots decided to rework their contract with him.
ADVERTISEMENT
Article continues below this ad
Prior to the Patriots' recent decision, Burkhead's base compensation was $3 million. Now, it would drop to $2 million. This has been confirmed by the NFL Network. As per the reports, the restructured salary model will include a $1.05 million base salary, a $550,000 signing bonus, and $400,000 as roster bonuses per game.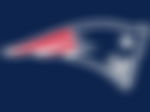 ADVERTISEMENT
Article continues below this ad
New England Patriots allocate Rex Burkhead the same base salary as Cam Newton
It is understood that the guaranteed portion, in the form of the signing bonus worth $550,000 will be the same amount that Cam Newton received from the New England Patriots as a part of his one-year pact full of incentives. The 2015 NFL MVP's restructured one-year contract will pay him a base salary worth $1.05 million.
His reconsidered deal will also pay Newton a per-game roster bonus amounting to $700,000. Besides that, he will also receive $5.75 million as incentives. Just in case Newton ends up achieving all those incentives, the maximum payout he will be entitled to in a year would be $7.5 million.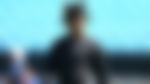 Why did the Patriots cut player salary?
As a result of the newly implemented fee structure for Burkhead, Patriots have been able to free up their cap space. This particular move helped the Patriots free up just under $1 million, which they needed badly. The Patriots' roster consists of a crowded backfield. The restructured paycheck will help Burkhead to secure his spot in the team, at least for this year.
ADVERTISEMENT
Article continues below this ad
Burkhead's good performance was eclipsed by serial injuries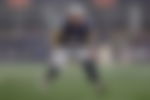 Back in 2018, Burkhead penned a three-year deal with the Patriots, amounting to $9.75 million. The 30-year old played 13 matches last season, in which he rushed 302 yards and produced three touchdowns. The running back also registered 27 pass catches for 279 yards. Burkhead was unable to play a full slate of games for his team over the last three seasons mainly because of consistent injuries. Now that he has an entire season left with New England Patriots, he will want to prove himself. Even if he is successful, there's no guarantee that his employer will choose him next year over any younger guy.
ADVERTISEMENT
Article continues below this ad