Tom Brady Opens Up on the 'Difficult Issues' He and Gisele Bundchen Face in Their Marriage
Published 10/30/2021, 4:28 AM EDT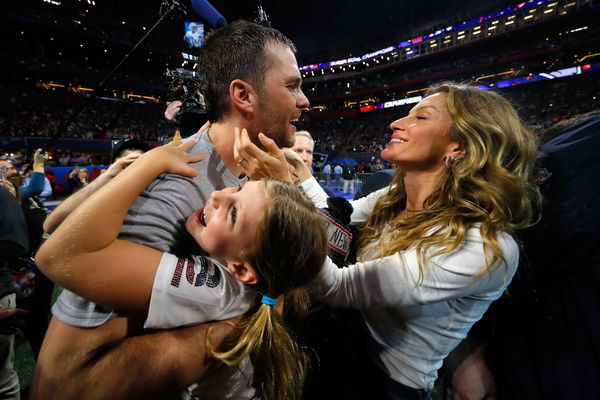 ---
---
Tom Brady has an animated life outside of the football field. The Tampa Bay Buccaneers quarterback and his wife, Gisele Bundchen, are always in the spotlight. A former supermodel, the Brazilian was on magazine covers way before she met Brady, but his success has overshadowed her career.
ADVERTISEMENT
Article continues below this ad
Tom Brady talks about Gisele Bundchen, marriage and children
ADVERTISEMENT
Article continues below this ad
When the couple got married, Gisele Bundchen put her career on hold. Meanwhile, Tom Brady was winning Super Bowls with New England Patriots, and his career still hasn't stopped flourishing. With his various investments, Brady is not only the richest but also the smartest athlete in the world, right up there with Michael Jordan, Tiger Woods and Roger Federer.
On his podcast, 'Let's Go!' Brady talked about the issues he and Gisele face as a couple. Despite their celebrity status, those issues are very relatable. With the topic of his retirement a favorite in NFL circles, he and co-host Jim Gray considered his wife's opinion in that matter. "
"But that's an issue, and it's a very difficult issue to reconcile without just saying, 'Hey, it's time to retire.' And I think there's, you know, we're coming to the end here too, so I don't want to miss any of the kids' stuff. I think my wife has, you know, held down the house for a long time now, and I think there's things that she wants to accomplish. You know, she hasn't worked as much in the last 10, 12 years just raising our family and kind of committing to being in a life in Boston and then moving to Florida."
ADVERTISEMENT
Article continues below this ad
Gisele is extremely supportive of Brady's career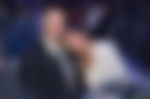 "Football players, we get a good healthy off-season. And I try to do my best with the kids. Although I wish I was there more, but I think if I was there too much, you know, they might be sick and tired of me screwing up everything that's been going on in the house for a long time too." 
ADVERTISEMENT
Article continues below this ad
Brady makes a great point about his wife's role in his life. But without a shadow of a doubt, Bundchen is keeping their family together, and she's an absolute queen for being so supportive. After all, being one of the biggest power couples in America has its perks.