"Throw of the Season": Peyton Manning Left Floored By Mac Jones' Skills
Published 11/20/2021, 8:29 AM EST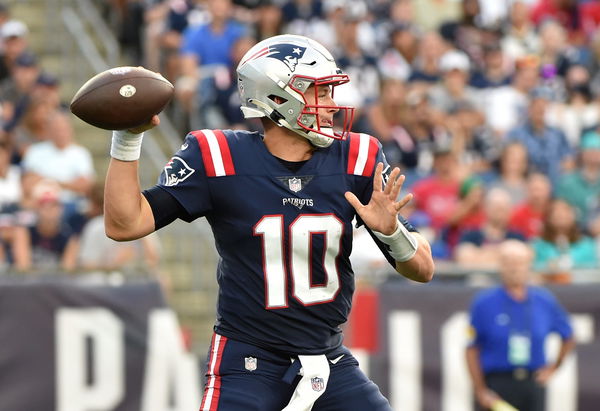 ---
---
Simply put, Mac Jones is a force to be reckoned with. It's still a mystery why so few teams went all-in for the not-so-inexperienced quarterback. While his performances have been fantastic this season, the most concerning aspect is how he appears to improve with each encounter. The Patriots appear to have struck gold with Mac Jones, and the legendary Peyton Manning certainly agrees.
ADVERTISEMENT
Article continues below this ad
Recently, Peyton Manning on his show "DETAIL – From the Mind of Peyton Manning" broke down the rookie quarterback's plays against the Cleveland Browns. The former Super Bowl winner was left gobsmacked by the skills displayed by the rookie.
ADVERTISEMENT
Article continues below this ad
Peyton Manning breaks down Mac Jones' throw against the Browns
On his show featuring on ESPN+, the legend broke down Mac Jones' inch perfect pass against the Browns for a Touch Down. The elder Manning brother was so impressed by the throw that he even hailed it as the "Throw of the season" for the rookie quarterback.
"Play 46 here, in the second half… How about this throw? It might be the best throw of the season for Mac Jones. I mean, this is awesome," Manning exclaimed. "This is a perfect pass. Mac puts it in the only spot he can for a big play for the Patriots. Everybody is fired up, even Bill Belichick is fired up. Look at the excitement and the enthusiasm he is showing on this play, its awesome," he pointed out.
An insight into New England Patriots's "Gillette" technique
ADVERTISEMENT
Article continues below this ad
Last Sunday, the New England Patriots completely blew away the Cleveland Browns. Mac Jones was the wrecker in chief as poised elegance and piercing throws resulted in a 45-7 drubbing for the Browns. The throws were piercing because of the clever play by the Patriots player. Peyton Manning on his show, pointed out the "Gillette" technique used by the Patriots player to take the defenders out of the play.
"It's kind of a scissors concept. It's your post route with your corner route coming from the inside. It looks like a pair of scissors. We used to call it Gilette. Not because of the Patriots stadium, but because Gillette used to make razors."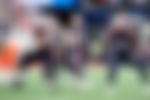 Incredible work by the Patriots & co. If they continue like this, they will surely make the playoffs.
ADVERTISEMENT
Article continues below this ad