THROWBACK: When Tom Brady Shattered Records By Throwing FIVE Touchdowns in TEN Minutes
Published 10/19/2021, 8:30 AM EDT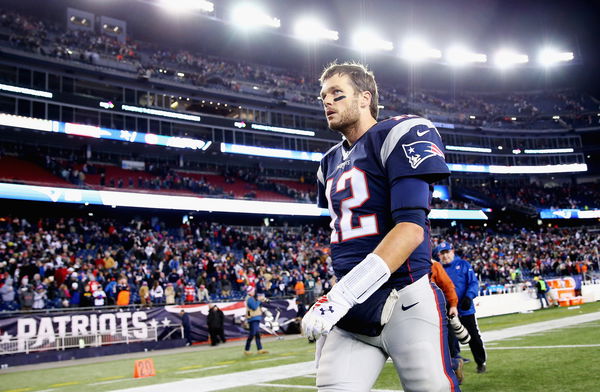 Tom Brady is a certified GOAT of the NFL, as during his 21 year NFL career and counting, he has demolished teams several times. His monumental resume runs out of pages but not of achievements and records that he has broken over the years.
One of his most engrossing displays was when he tormented the Titans with five back-to-back touchdowns; not in a single quarter of the game, but within a span of 10 minutes. Though it sounds impossible, but when talking of Tom Brady, that is exactly what he achieves.
ADVERTISEMENT
Article continues below this ad
Tom Brady needs just 10 minutes to score 34 points
The 2009 NFL season was a special one for Tom Brady even though he missed a Super Bowl appearance after losing to the Ravens in the Wild Card round 14-33. That was the year the Patriots completely owned the game against Tennessee Titans, ending with a 59-0 rout. Most of the scoring plays came in the second quarter.
After a stagnant start to the second quarter of the game, things took a drastic turn when Tom Brady turned on the intensity as the timer hit the 10-minute mark. Brady hurled FIVE TDs one after another within a span of ten minutes.
His God-like display on the snow-covered turf of Gillette Stadium broke a series of records along with the hearts of the Titans fans.
Brady broke the NFL record for most touchdown passes in a single quarter.
Two of his touchdown passes to Randy Moss were just 57 seconds apart.
The Patriots, with 619 yards passing, broke their previous record for most yards in a game.
The Titans led by QB Kerry Collins finished with -7 passing yards.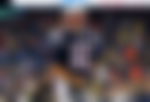 Brady can go on forever
ADVERTISEMENT
Article continues below this ad
That legendary spell by Tom Brady will be the first and maybe the last one we could ever witness in the sport's history. The records set by Tom Brady in that game will remain untouched for ages. As will his timeless presence in the league.
Brady was, is and will be regarded as the godfather of the sport, as he has delivered unbelievably too many times, and still continues to do so despite being 44. He still believes he can sneak out a decade more in his NFL career as he aims to play until he is 55.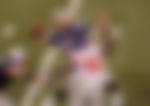 It can be believed that the GOAT will go on forever until his wife, Gisele, gets sick of it. As Brady is still capable of tuning in these kinds of demolishing spells, even at this point in his career.
ADVERTISEMENT
Article continues below this ad