Tom Brady Deflategate Scandal and How it Impacted the NFL
Published 07/18/2021, 11:08 PM EDT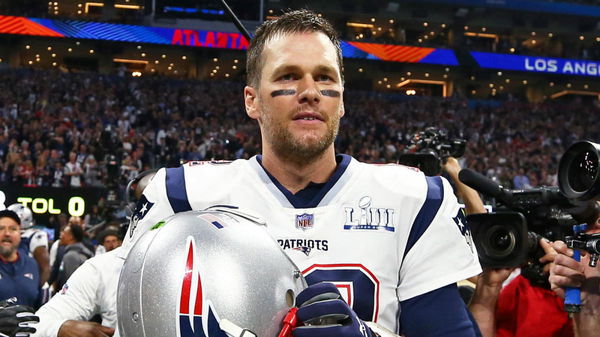 ---
---
Since arriving in the NFL at the dawn of the 21st century, Tom Brady has gone on to establish himself as arguably the greatest quarterback of all time. The 43-year old veteran has a host of trophies and records to his name. 7 Super Bowl wins, 3 MVP titles, 5 Super Bowl MVP honours and 14 Pro Bowl appearances. These are just a few of his achievements in what has been a distinguished career at the top level.
ADVERTISEMENT
Article continues below this ad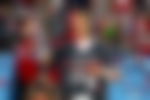 Brady, who turns 44 in August, is preparing for a title defence in 2021 with Bruce Arians-led Tampa Bay Buccaneers. But this article is not about that. Rather, it is about one of the most controversial moments from Tom's career that spans more than two decades – The 2014 Deflategate scandal.
ADVERTISEMENT
Article continues below this ad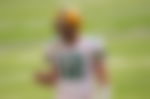 A look back at the Tom Brady Deflategate scandal and how it affected his career
So what is the Deflategate scandal and why was Tom Brady at the center of it all? Well, the whole controversy revolves around the 2014 AFC Championship Game between New England Patriots and the Indianapolis Colts. Bill Belichick's boys won the game by a comfortable 7-45 scoreline at the Gillette Stadium in Foxborough, Massachusetts.
But things took an ugly turn during halftime. Brady threw an interception to Colts linebacker D'Qwell Jackson during the first half after which he gave the ball to Indianapolis' equipment manager. As per initial reports, it was Jackson who suspected that the ball was deflated but he denied those comments. Regardless, the Colts notified NFL officials during halftime of the same.
However, coach Belichick denied that he had any information about the incident in an interview later on.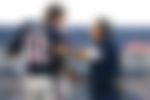 "When I came in Monday morning, I was shocked to hear about the news reports about the footballs. I had no knowledge of the situation until Monday morning…I think we all know that quarterbacks, kickers, specialists have certain preferences on the footballs. They know a lot more than I do. They're a lot more sensitive to it than I am."
"Tom's personal preferences on his footballs are something that he can talk about in much better detail and information than I could possibly provide," Belichick told USA Today in 2015.
Consequences of the Deflategate controversy
As per previous NFL regulations, footballs need to be inflated to a gauge pressure between 12.5 to 13.5 pounds per square inch (86 to 93 kPa) when measured by the game officials. But since this wasn't the case during the Deflategate game, Brady was thrust into the limelight for all the wrong reasons.
After a major internal investigation, NFL commissioner Roger Goodell decided to suspend Brady for four games. In addition to that, the Patriots were fined $1 million and had to forego two draft selections in 2016. The decision to suspend Brady was upheld by NFL commissioner Roger Goodell in an internal appeal. Brady moved federal court which squashed the four-game ban, but that was later reinstated in 2016 by U.S. Court of Appeals for the Second Circuit.
ADVERTISEMENT
Article continues below this ad
Brady accepted the suspension but the NFL had to alterhe procedure for monitoring football pressure following this massive controversy.
Here's a hilarious short skit by Matt Damon who made an appearance on The Jimmy Kimmel Show while impersonating Brady, just a day after New England won the Super Bowl in 2017.
ADVERTISEMENT
Article continues below this ad