Mac Jones to Receive Heavy Fine From NFL For 'Dirty Play'; May Avoid Suspension
Published 11/09/2021, 6:14 AM EST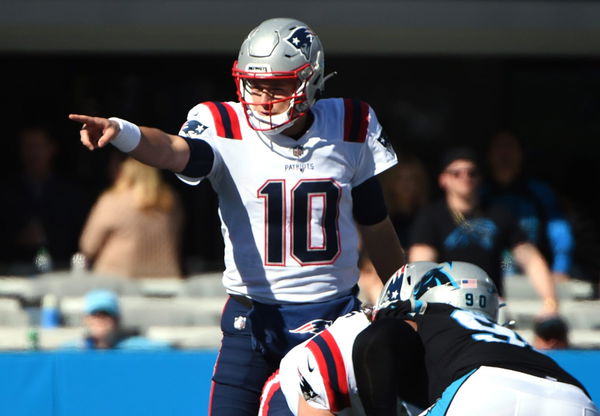 ---
---
New England Patriots quarterback Mac Jones could be fined for his 'dirty play' during his Carolina Panthers fixture. When the quarterback was reportedly seen in a viral clip grabbing the ankle of Brian Burns in the first quarter of Sunday's 24-6 win.
Jones held on to Brian's ankle after the defensive end sacked the quarterback, letting the ball loose, which was nearly 10 yards away from both the players. In an attempt to break free, Brian twisted his ankle, resulting in time in the medical tent later in the game.
Mac Jones with a dirty play on Brian
Despite the deliberate and intuitive move by the quarterback, Jones was spared by the officials riling up the Pathers' linebacker, Haason Reddick, who saw the 'dirty play' unfold right in front of him.
"I think it was surprising to not see that a penalty was called. It seems like they are always protecting the offensive players. Where's the protection for the defensive players as well?" Reddick said. "But it looked completely intentional from where I was standing and I was pretty close. I don't think that was a call that should've been missed."
Matt Rhule on the supposed foul play
The angle shown by the NFL Films clearly shows the intentional and obvious nature of the foul play being made by the 23-year-old quarterback,
Mac Jones
. Because of which
Carolina Panthers
' head coach Matt Rhule stood by his players, who expressed their frustration and disagreement on the call not being made.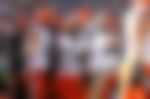 "Just when I looked at the replay, I just thought maybe that a foul should have been called," Rhule said. "I don't want to call out any other players or anything like that. I'm always going to protect our guys and it looked like it was an injury that happened after the play. So, I was just kind of defending Brian."
Later in the post-game interview, Reddick revealed that Burns will be "all right" from the injury, giving no further clues whether the injury later in the game resulted from the incident. However, it is yet to be determined by the league if they will address the matter or fine Reddick.