"All the Lovey-Dovey Stuff Is Behind" – Jameis Winston Gives a Stone-Cold Warning Ahead of Tampa Bay Return
Published 10/29/2021, 7:13 AM EDT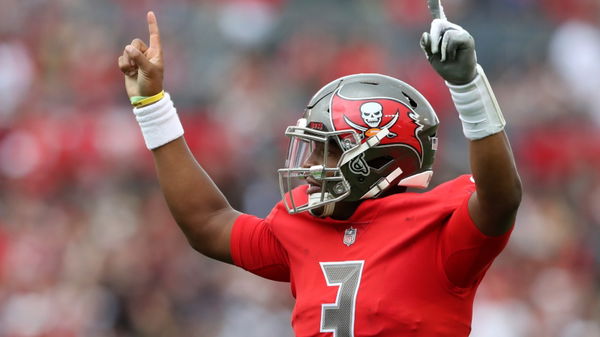 ---
---
In the upcoming blockbuster weekend fixture, NFC South table toppers Tampa Bay Buccaneers take on second placed New Orleans Saints. A win for Tampa Bay [6-1] ensures their loneliness at the top of the table. Whereas a win for the Saints and Jameis Winston [4-2] means that they can close the gap between them and the Bucs.
ADVERTISEMENT
Article continues below this ad
This is a match with big implications on the NFC South divisional rankings. There are also individual storylines that make this fixture a must watch. One of the prominent individual storylines is the return of Jameis Winston to Tampa Bay.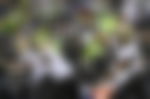 Winston is "grateful" to Tampa Bay but will forget all that when it's show-time
ADVERTISEMENT
Article continues below this ad
Jameis Winston was the first draft pick for the Bucs in 2015. The former Bucs quarterback played for Tampa Bay for five years before eventually being kicked out by the side and replaced by none other than Tom Brady. When quipped in a recent interview by Rick Stroud about his feelings returning to Tampa Bay, Winston expressed gratitude and implied that history doesn't matter to him when he's in "Game mode".
"Everything happens for a reason, and I'm very grateful for that organization and the Glazer family for giving me the opportunity to be drafted No. 1 overall to that city," Winston said Thursday. "That city has done a lot for me, and I know I've done a lot for that city, so that's why I stay there (his primary residence is still in North Tampa). I definitely love that city, and now we get to play them. So this week, it's time to play. All the lovey-dovey stuff is behind," he warned.
Jameis Winston reflects on missing a year due to injuries
After being released by the Bucs in 2020, Winston suffered a season ending injury while playing for the Saints. Despite Winston's absence, the Saints managed to qualify for the playoffs before being knocked out by Tampa Bay. On his time out, the quarterback said that it was a blessing in disguise because of how much he learnt from Drew Brees.
ADVERTISEMENT
Article continues below this ad
"This week is big, but every week is big for me," Winston said. "Being out a year, you get a chance to see how much you miss being away from this game. Especially, I got a chance to watch Drew play, and that was fun, but at the end of the day, I still wanted to play. I love this game. And I'm playing against the old squad, but man, I love this game. I'm going out there and trying to beat everybody that we play, no matter who it is," the former Bucs quarterback finished.
ADVERTISEMENT
Article continues below this ad
Who do you think will win? Tampa Bay Buccaneers or New Orleans Saints? Let us know!