New Orleans Saints Gives a Big Surprise to Safety Tyrann Mathieu on His 30th Birthday
Published 05/14/2022, 4:35 PM EDT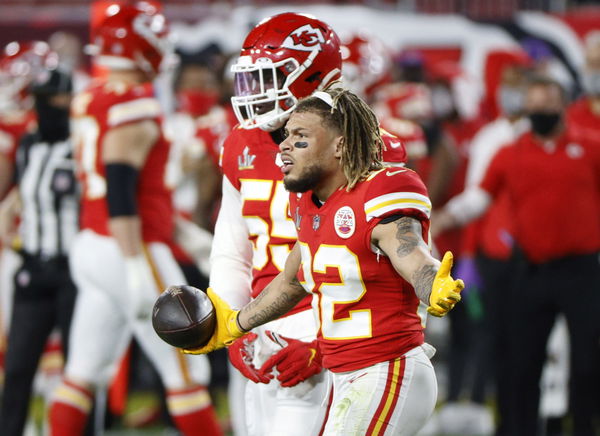 As New Orleans Saints safety Tyrann Mathieu celebrated his 30th birthday, the franchise gave him a surprise by signing Pro Bowler receiver Jarvis Landry for a one-year deal. Both Mathieu and Landry were teammates during their days at Louisiana State University.
Landry confirmed his signing with the Saints on his social media on May 13, 2022, leaving Cleveland Browns because of their salary cap.
ADVERTISEMENT
Article continues below this ad
What do Tyrann Mathieu and Jarvis Landry add to the New Orleans Saints?
The new signings enhance both the offensive and defensive capabilities of the Saints, as both Mathieu and Landry are Pro Bowlers and are among the best in their positions.
Mathieu finished 2021 with 76 tackles, one sack and three interceptions, returning one interception for a touchdown. Over his three seasons with the Chiefs, he had 13 interceptions. He is also a three-time Pro Bowler and three-time first-team All-Pro selection.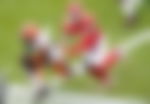 Landry is also a Pro Bowler and had stellar performances at Cleveland Browns, helping them end their 18-year playoff drought. He was also a part of the Miami Dolphins team, which won a playoff berth in 2016.
From college teammates to NFL teammates, Mathieu and Landry
ADVERTISEMENT
Article continues below this ad
Mathieu joined the Saints in early May 2022 and his new team marked his birthday by releasing a video of him on their official Twitter handle. Mathieu joined his new team after leaving Kansas City Chiefs as a free agent.
Coming back to New Orleans is also similar to a homecoming for Mathieu, as he grew up in the city and attended LSU, with now teammate Landry.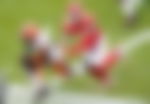 Landry signed up with the Saints, having visited them prior to the 2022 draft. He had a poor 2021 season because of a knee injury leading to career-low figures in receptions, yards and touchdown receptions.
ADVERTISEMENT
Article continues below this ad
Watch this story: NBA Stars Who are Richer than Tom Brady