New Orleans Saints Head Coach Sean Payton on What Made Drew Brees So Special
Published 03/21/2021, 11:21 AM EDT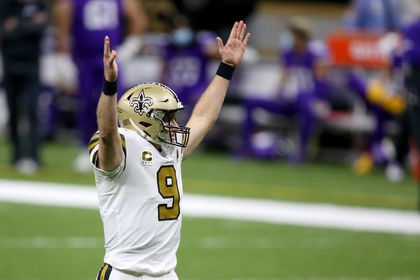 ---
---
Drew Brees and the New Orleans Saints have become synonymous with one another over the course of the past 15 years. Drafted by the San Diego Chargers back in 2001, Brees was snapped up by the Saints as a free agent in 2006.
ADVERTISEMENT
Article continues below this ad
And since then he never looked back. Going on to become a 13-time Pro Bowler and a Super Bowl champion, Brees showed the world just how special a talent he was. 
Having hung up his boots only recently at the age of 42, Brees has left a lasting impact on the franchise. Something that the Saints Head Coach Sean Payton agrees with as well. 
ADVERTISEMENT
Article continues below this ad
Drew Brees was one-of-a-kind
During a segment of ESPN's Greeny, Saints Head Coach talked about all the things that made Drew Brees so special as an individual at length.
"He's such an optimistic person. That's one of the great traits he has when you really watch him. If you tune in to a game, and it just goes to the offense or him in the huddle or breaking the huddle, you would never be able to tell if we were ahead 10 or down 10," said Payton.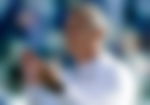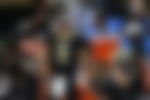 Failing to pinpoint any one particular aspect of the QB that stood out, Payton said that Brees ultimately became an extension of the philosophy that the coaching staff wanted to implement in the team.
"There's just something about him. I can't put my hand on one specific thing. But he became an extension of what we were trying to do as, as a coaching staff."
Further praising the retired QB, Payton said that his approach and dedication to the game were infectious.
ADVERTISEMENT
Article continues below this ad
"He was just such a competitor, relative to how he approached everything. The sleeping, the working out, the training, you know, it was just completely on another level.
"And you couldn't help but follow. The players and coaches as well," the New Orleans Saints Head Coach said.
With Brees now gone, the Saints enter a new era. One without their franchise QB of 15 years. And with the 2021 NFL season fast approaching, just how much do you feel the franchise will miss Drew Brees in the pocket?
ADVERTISEMENT
Article continues below this ad
ALSO READ- Former Philadelphia Eagles Head Coach Doug Pederson Stands by His Decision to Bench Carson Wentz