New Orleans Saints Legend Drew Brees Reveals the 'Crazy' New Hobby He's Picked up Since Retiring
Published 03/25/2021, 9:00 AM EDT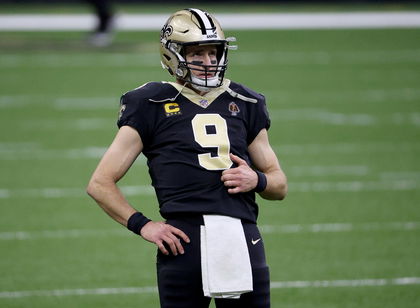 ---
---
Drew Brees will forever be remembered as one of the greatest quarterbacks of all time. Raking up over 80,000 passing yards, Brees is a hero in the city of New Orleans for carrying them to their maiden Super Bowl triumph in 2009.
ADVERTISEMENT
Article continues below this ad
After spending two decades in the league, at the end of the 2020 NFL season, Brees finally hung up his boots and bid adieu to the sport he loves. But retirement life hasn't been all that boring for Brees. 
The quarterback recently revealed that he has picked up a rather interesting new hobby to keep him occupied in his spare time.
ADVERTISEMENT
Article continues below this ad
Drew Brees takes to 'EFoiling'
Drew Brees recently appeared on the Ellen DeGeneres Show to talk about how life has been post-retirement. And while being asked what he's up to these days, Brees said he's now got some spare time to pick up on some "crazy hobbies." 
"That's kinda the interesting part… It's a little scary. Football did provide so much structure. The minute that I announced the retirement it all became real. I started looking around like, 'Oh man, what kind of crazy hobbies am I going to get into now?' So I've been enjoying some of those lately," said the former Saints QB.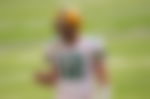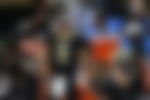 Even questioned further about some of these new hobbies, Brees said that he had taken up 'EFoiling' – a water sport which he described as a cross between "surfing and flying."
"EFoiling is basically — so people have probably heard of a foil. It's basically a surfboard that has like a mast and a fin structure that drops below it. It allows you to ride on really bigger swells," said Brees.
"You don't necessarily have to catch waves, you can just ride big swells out in the middle of the ocean… Then they decided, 'Wouldn't it be cool if we added a motor on here and a battery!" he further explained about his crazy new hobby.
ADVERTISEMENT
Article continues below this ad
With Brees enjoying his life in retirement, the New Orleans Saints have some headaches to address. With their long-time play-caller no longer around, the Saints offense must transition to a new QB. 
The options the franchise has are Taysom Hill and Jameis Winston. Who among the two would be your pick to emulate Brees and carry the Saints to another Super Bowl triumph?
ADVERTISEMENT
Article continues below this ad