New Orleans Saints' QB Jameis Winston Makes Everyone Feel Uncomfortable With His Quirky Workout Video; NFL World Responds
Published 06/26/2022, 5:30 AM EDT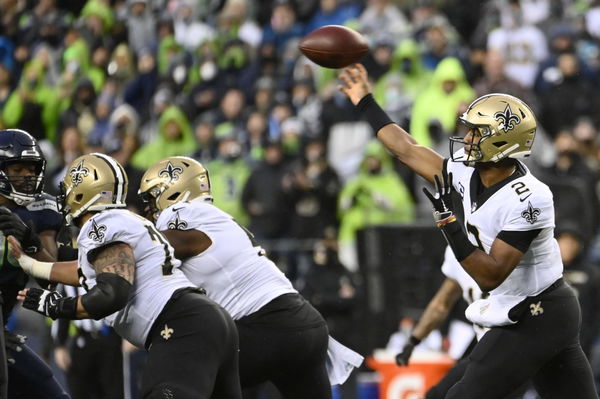 It is never an offseason without watching Jameis Winston and his bizarre workout tricks. The Saints' quarterback never leaves a chance to confuse the fans. Fans are no stranger to Jameis. He is a goofy person. However, his pre-game regimens and gym workout sessions are strange to observe. Now, his new workout video has kindled the users of Twitter.
ADVERTISEMENT
Article continues below this ad
Jameis Winston is coming off an ACL tear he suffered midway through last year. After spending five years with the Tampa Bay Buccaneers, he is setting up alongside the Saints for a breakthrough operation.
ADVERTISEMENT
Article continues below this ad
Pro Football Focus on Twitter posted a video of New Orleans Saints QB Jameis Winston hitting up the gym. The clip shows him performing a decline chest press with a wobbly bar.
However, this exercise looks slightly threatening and unorthodox to a normal person. The video, which shows a laser-focused Winston working out with the wobbling bar, went viral on Twitter. But he maintained his equilibrium.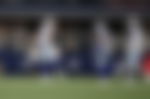 A certified personal trainer keeps a simple assertion: The drill is 'just awful.'
Ok. I'm a @NASM Certified Personal Trainer and this not a productive movement.

Just awful.

— Chris Russo (@cprcpr5) June 25, 2022
A user seeks an explanation over Winston's goofy-looking workout, and another user gives the answer.
Decline chest press works lower chest and using the medicine ball rather than the bench is using his quads and core to keep him stable. The rubber bar makes it harder on stabelizer muscles and its pretty clear hes going to failure here

— ⚜️ Joe-L (@blackpartyhat) June 26, 2022
Another user gives a playful name to the workout, and for which parts is it great.
The Willy Wonka Clown Press is great for the upper chest and delts.

— Zen🌹🦬 (@BillsMafiaZen) June 25, 2022
Moreover, a user questions if he can just work out and not look goofy?
bro can this guy workout and not look goofy af 😭😂😂

— Corey (@shxpe95) June 25, 2022
A user makes a hilarious comment, while another is having a laugh. But with all due respect.
Moreover, a user left a Classic Revenge Of The Nerds 80S Javelin GIF to sum it up.
Furthermore, a user leaves out a prediction on Jameis' next workout.
ADVERTISEMENT
Article continues below this ad
Call Jameis Winston Goofy or whatever. But he is making quite an effort.
Will Jameis Winston stand out this year?
For a while, fans were confused about Jameis Winston's stay in New Orleans. When talks with Deshaun Watson fell through, the Saints backed down and gave him a two-year, $28 million contract extension. The franchise has made advancements in offensive weaponry this year. Winston now has wide receivers Chris Olave and Jarvis Landry besides old players like Michael Thomas. There is a mix of young and experienced skills in the blending.
ADVERTISEMENT
Article continues below this ad
If readers recall Jameis' performance from last season, he had 14 passing touchdowns to only three turnovers while the Saints went 5-2. If the Saints quarterback transcends and leads the team to the playoffs, he will be a first-rate comeback player following an ACL injury. Even though it is a do-or-die scenario, Jameis Winston should not be overlooked.
Watch This Story:Tyreek Hill loses fastest man in NFL title to Dallas Cowboys' rookie linebacker Micah Parsons