New Orleans Saints Release Journeyman Kicker Who Single-Handedly Demolished Tom Brady's Buccaneers During 2021 Regular Season
Published 02/23/2022, 6:56 AM EST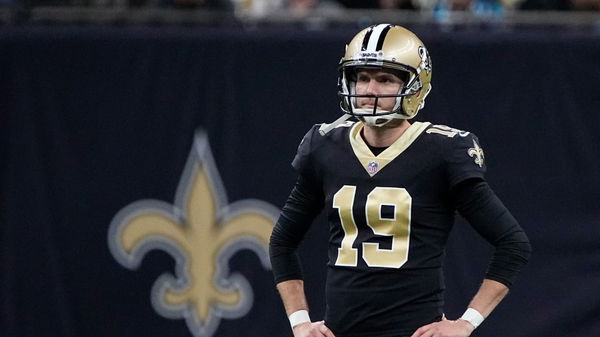 The New Orleans Saints have waived off kicker Brett Maher before the 2022 NFL season. Maher had been an important fixture for the team as they were recovering from the injury to veteran kicker, Wil Lutz. 
Maher had a decent outing in the 2021 season. He made 16/18 field goals in the season and went 10/12 on extra points. However, the results were not good enough for the team to retrieve him on the roster for 2022. 
ADVERTISEMENT
Article continues below this ad
His brightest performance came against the Saints' 9-0 shut out win against Tampa Bay Buccaneers in the 2021 regular season. Maher struck three field goals, which were the only points scored by the Saints, against a rampant side led by the GOAT, Tom Brady.
From Dallas Cowboys to New Orleans Saints 
The Cowboys employed Brett Maher for two years 2018, and 2019. He played 29 games for America's team and went 49-of-66 on field goals and 68-of-69 on extra points. He sat out the 2020 season before making his comeback to the NFL in 2021 with the Saints. 
Read More: Post-Pro Bowl Shocker: New Orleans Saints Star RB Alvin Kamara Arrested After Playing in Pro Bowl 2022
After it was clear that Lutz will be out for the season, the Saints went through three kickers: Aldrick Rosas, Cody Parkey, and Brian Johnson. The three, combined, went 9-for-12 on field-goal attempts and converted 21 of 26 extra points attempted. 
Lutz is a legend 
Wil Lutz has been a consistent offensive piece for the Saints. Since starting in 2016, he has completed 86.6% of his field goals. When the team needed him most, he was up for the challenge and converted many game-winning opportunities. 
It is only fair that the team opens up his spot as he plans to make his way back. Lutz was scheduled to come back mid-season 2021. But an issue during rehab dictated he take more time in recovery. Thus, there was a delay in his comeback, making him sit out the entirety of the season. 
ADVERTISEMENT
Article continues below this ad
Tough decisions ahead 
Sean Payton's exit from the Saints means the team will look at a completely different leadership scene at the Saints. The foundational pillars for the recent success of the franchise Drew Brees and Payton were two of.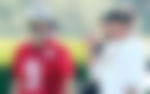 Both of them are now out; new dawn awaits New Orleans. As per reports, defensive coordinator Dennis Allen will take over the responsibilities of the head coach for the upcoming season. 
ADVERTISEMENT
Article continues below this ad
It will be beneficial for continuity, as Allen is already familiar with the complete structure and SOPs of the organization. However, how successful he will be in running the Music City football team.