New Orleans Saints Reportedly Interested in Free Agent Mitchell Trubisky
Published 03/16/2021, 9:04 PM EDT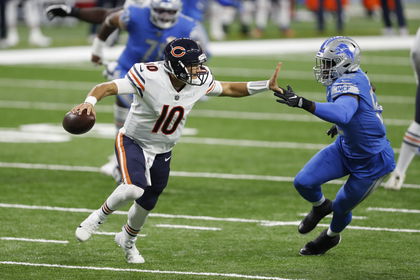 ---
---
North Carolina product Mitchell Trubisky was drafted by the Chicago Bears in the 1st round of the 2017 NFL Draft. They traded up to bring in the promising quarterback as the 2nd overall pick, almost 4 years ago.
ADVERTISEMENT
Article continues below this ad
The fact that Trubisky was drafted ahead of the likes of Deshaun Watson and even Patrick Mahomes proves how highly rated he was back then.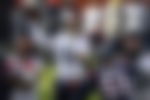 However, 4 seasons later, the picture couldn't be any more different. After enjoying a strong start to his professional career with the Bears, Trubisky is a free agent ahead of the 2021 NFL season.
ADVERTISEMENT
Article continues below this ad
The Ohio-born quarterback concluded his 2020 campaign with a 6-3 record, throwing for 2,055 yards with 16 passing TDs against 8 interceptions.
With his future shrouded in mystery, can Trubisky join a new team in search of more playing time?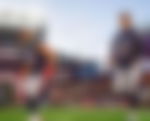 Could Mitchell Trubisky take over from Drew Brees in New Orleans?
Speaking on the NFL Network, league insider Jane Slater touted New Orleans as a potential landing spot for free-agent quarterback Mitchell Trubisky.
She said, "Well, I do truly believe that it's going to be a true quarterback competition. As Sean Payton has said repeatedly in the last couple of weeks, he was allowing this one year for Jameis Winston to be both a player evaluation of the team and also the team to evaluate Jameis…but if Mitch was to hit the open market, might the saints be an interesting place for him to land?
"It just might be an interesting landing spot for him as it relates to rehabbing his career because a lot of us aren't talking about Mitch Trubisky.
"So maybe the market isn't there for him just yet. Maybe this might be a place for him to reset that value for himself," Slater concluded.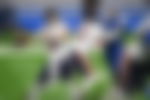 Slater does make a valid point. The Saints have opted to extend Winston's stay in New Orleans, for at least another year. But neither Jameis nor Taysom Hill has done enough to convince coach Payton that they can be 'undisputed' starters heading into the 2021 NFL season.
ADVERTISEMENT
Article continues below this ad
Trubisky could prove to be an interesting gamble for the reigning NFC South champions. Although, he is reportedly also on the radar of Kyle Shanahan's San Francisco 49ers.
Only time will tell where the former first-rounder winds up. Until then, we can't help but wonder if coach Matt Nagy will move in to re-sign his former quarterback. No offense to veteran Andy Dalton, but Mitch definitely is a better prospect for the Bears.
ADVERTISEMENT
Article continues below this ad