New Seahawks Offensive Lineman Feels No Pressure to Protect Russell Wilson
Published 03/31/2021, 11:50 AM EDT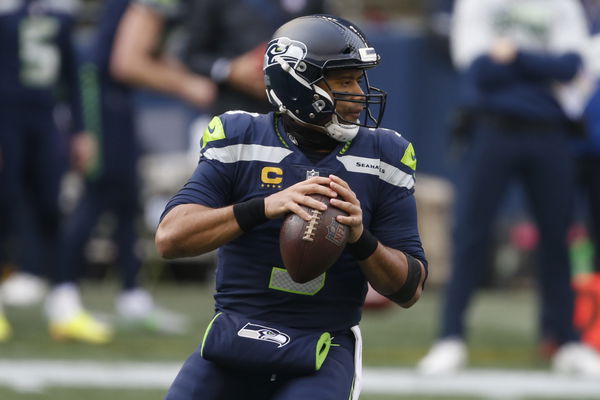 ---
---
Russell Wilson looks like he will stay put in Seattle. The former Super Bowl MVP made his feelings clear about the frustrations he had with the franchise, not that he didn't have enough protection.
ADVERTISEMENT
Article continues below this ad
The statements sent the league into a frenzy, as many believing this was him, signaling that he wanted to leave. However, the Seahawks have chosen to keep him and provide him with some more protection.
The Seattle Seahawks signed offensive lineman Gabe Jackson. Jackson was previously playing for the Las Vegas Raiders. When asked about coming to the Seahawks and whether he feels any pressure, Jackson was cool.
ADVERTISEMENT
Article continues below this ad
He doesn't see protecting Russell Wilson to be anything he needs to be overly worried about and knows he can handle it when he takes to the field.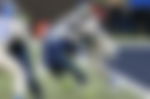 "I wouldn't say that. I mean, as an offensive lineman or a player in general I feel like you're always under a microscope. But the best thing you can do is just be yourself and work hard, take coaching and just do your best and if you do everything right, you train right, you practice right and all that, I mean it will pay off on Sundays. Just do the small things."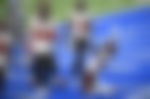 Russell Wilson still unhappy with the franchise
The arrival of Jackson will be a big relief for the Seahawks. The lack of protection in the offensive line for Russell Wilson had become a bone of contention between Wilson and the Seahawks.
And the issue almost led to Wilson leaving the franchise in search of greener pastures. However, this signing goes a long way in improving the relationship between Seattle and Wilson.
ADVERTISEMENT
Article continues below this ad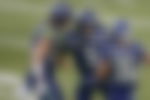 The Seahawks will have to improve their roster further to keep Wilson happy. Since their incredible 2014 Super Bowl run, the franchise has not been able to refresh its core group of players.
Surrounding Wilson with the right players could be vital in not just keeping Wilson happy, but also making strides as far as progressing in the league is concerned.
ADVERTISEMENT
Article continues below this ad
Will Russell Wilson decide to stay in Seattle? The new signing will be encouraging. But until the Seahawks show commitment to improving their team to help him, the relationship will remain dicey between the two parties.