Giants Running Back Saquon Barkley Reflects on His Recovery Process ahead of 2021 Return
Published 02/18/2021, 1:50 PM EST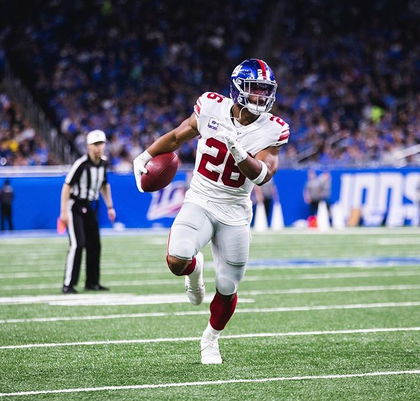 ---
---
The Penn State-product Saquon Barkley arrived in New York as the 2nd overall pick in the 2018 NFL Draft. The highly rated running back finished 4th in Heisman Trophy voting that year and won several national and Big Ten Conference awards.
ADVERTISEMENT
Article continues below this ad
Barkley went on to have one of the best rookie seasons for a running back in the NFL 3 years ago. He had 1,300+ yard rushing yards with the New York Giants and was deservedly elected to the Pro Bowl as well. He went on to win the NFL Offensive Rookie of the Year award for his outstanding display.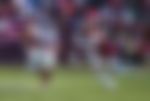 ADVERTISEMENT
Article continues below this ad
After another strong season in 2019, Barkley was expected to return with gusto last year. But things did not go as per plan. In the Week 2 loss to Chicago Bears, Barkley was carted off the field after suffering a knee injury. It was later revealed that he would miss the rest of the season with an ACL tear.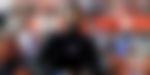 Saquon Barkley looking forward to making an impact in the upcoming season
Having entered the final phase of his rehabilitation, Saquon Barkley is setting sights on making a strong impact when he returns to the field in 2021.
While appearing on Hotboxin' with Mike Tyson, Barkley said, "This is a saying that Coach Burns is always telling me. It happened, so, like you said, adversity makes the weak weaker and makes the strong stronger.
"You have to pick and choose what side you want to be on. No matter what, if I came back and things didn't go the way I don't envision it going, which I can't see that because that's the way I envision it, but I know I'm going to do everything necessary to put myself in the right position, in the smart way and the right way, to come back better.
ADVERTISEMENT
Article continues below this ad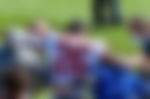 "If it's not in the cards for me to me to do it, At least I know I can look myself in the mirror and know I put in the work ethic and I did the little things and all the all the things that matter to try to make myself become one of the best to do it," Barkley said on the podcast with Mike Tyson.
Barkley will enter the final year of his rookie contract this season. He will hope to put on a show in order to secure an extension with the Giants or a move to a stronger team in the AFC next year.
ADVERTISEMENT
Article continues below this ad