Saquon Barkley Channels His Inner Kobe Bryant in Light of ACL Injury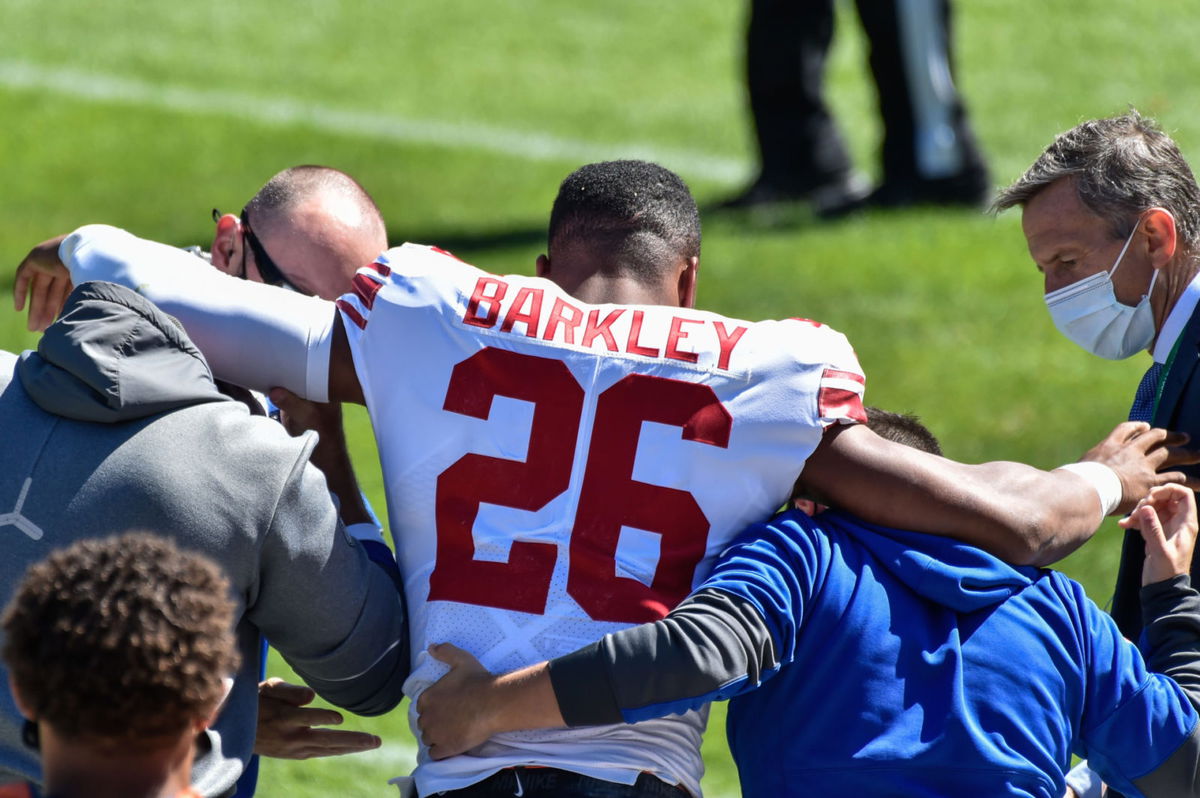 An ACL injury of any kind is always a big deal for a professional athlete. More often than not, an injury like this points to a long spell on the sidelines for an athlete. Football, in particular, is a physical sport, and ACL injuries are unfortunately a common occurrence. And the New York Giants' Saquon Barkley became the latest player to suffer an ACL tear this season.
The 23-year-old was ushered off the field during Sunday's game against the Chicago Bears. MRI scans later revealed that Barkley had indeed torn his ACL, effectively leaving him at the mercy of the shelf for the remainder of the 2020 NFL season.
ALSO READ- "That's a Tough Place to Play" – Aaron Rodgers Reflects Upon Sunday's Win Over Minnesota Vikings
Saquon Barkley turns to the late Kobe Bryant for inspiration after devastating setback
Saquon deleted all of his IG posts except for one. A picture of Kobe.#MambaMentality pic.twitter.com/DubGIbupiy

— SportsCenter (@SportsCenter) September 21, 2020
Despite the major blow, Barkley will be determined to come back stronger than ever. In fact, it seems like Barkley is turning to the late Kobe Bryant for inspiration in this tough time.
Kobe was known for his competitive spirit and 'Mamba Mentality' which separated him from other NBA stars of that era. Barkley will be hoping to emulate his idol and come back stronger than before next season.
Following his injury on Sunday, the Giants turned to the 29-year-old Dion Lewis to provide some attacking prowess against the Bears. On 10 carries, Lewis covered 20 yards and had one rushing TD. Here's what he said about Barkley after the game.
"He's Saquon Barkley, so you lose a guy like that, it's a huge loss. Receivers have to step up, O-line has to step up, running backs have to step up, quarterback has to step up, defense has to step up.
"It's not going to be one person who steps up to make up for what he's done," Lewis told the New York Post.
In December 2011, @AdrianPeterson tore his ACL.

He was ready for the start of the Vikings' 2012 season nine months later, won MVP and came eight yards from the single-season rushing record.

All Day believes in @saquon ✊ pic.twitter.com/VBVut7VSgH

— B/R Gridiron (@brgridiron) September 21, 2020
Nick Bosa, Bruce Irvin, also ruled out with ACL injuries this week
It's not just Barkley who has suffered injuries. The past week has seen a total of seven NFL players suffer ACL injuries ruling them out for the ongoing season.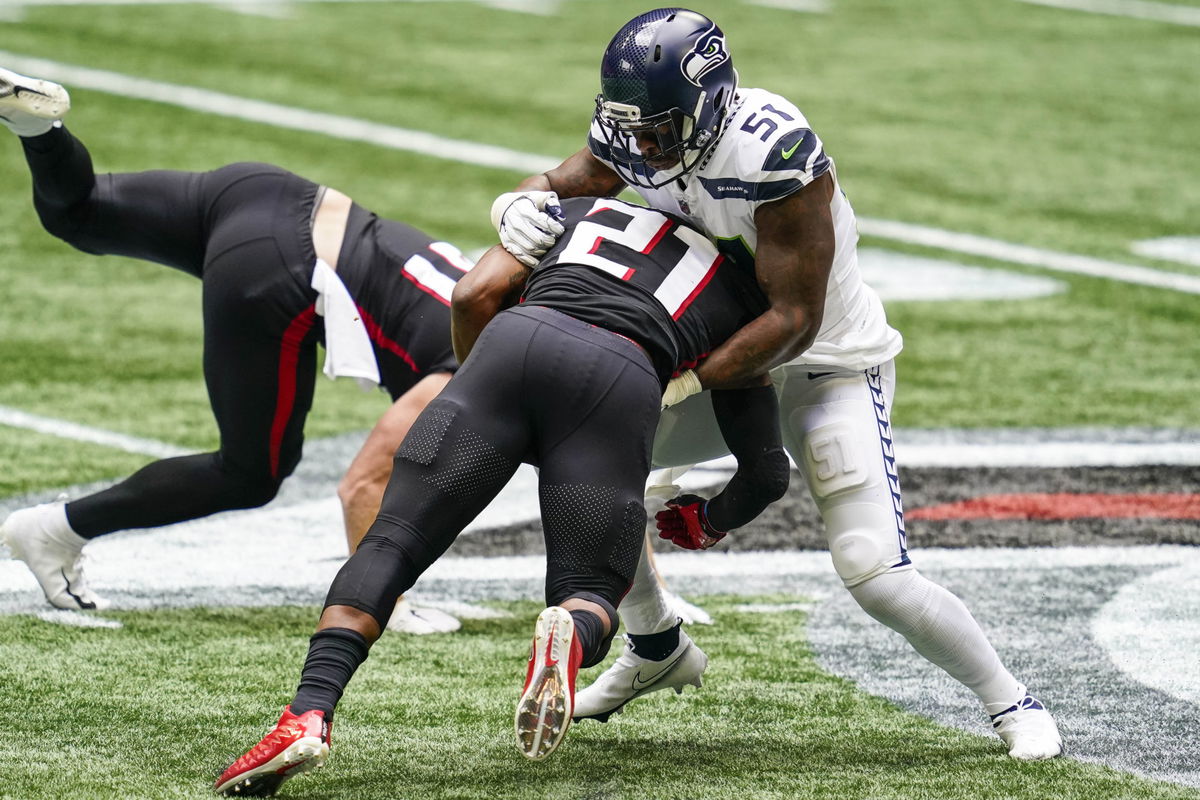 Earlier today, the San Francisco 49ers Head Coach confirmed that their star defensive end Nick Bosa also tore his ACL during the win over the Jets on Sunday. Denver Broncos WR Courtland Sutton, Seattle Seahawks linebacker Bruce Irvin were also ruled out for the rest of the season with similar ACL injuries.
In other news, 49ers quarterback Jimmy Garoppolo (ankle), Carolina Panthers RB Christian McCaffrey (hamstring), and Green Bay Packers WR Davante Adams (hamstring) could also face lengthy spells on the sidelines.
Clearly, the lack of preseason is beginning to take a toll on these NFL stars.
ALSO READ- "Best Quarterbacks Treat Every Game the Same"- Joe Burrow Not Buying into Primetime Pressure