New York Jets Legend Joe Namath Says He Wouldn't Be Shocked if Jets Moved on From Sam Darnold
Published 01/10/2021, 11:01 AM EST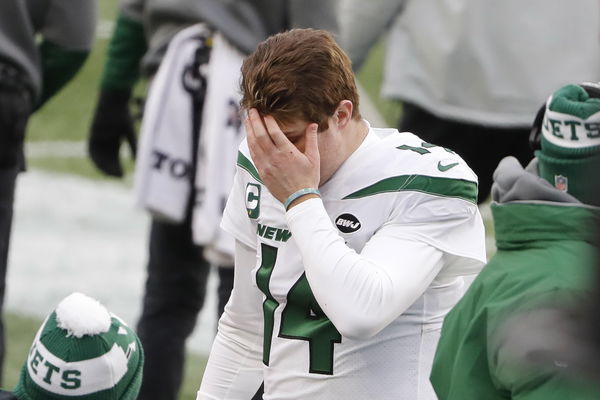 ---
---
The New York Jets have only ever won 1 Super Bowl in franchise history. And that came back in 1969 thanks to their legendary Hall of Famer quarterback Joe Namath.
ADVERTISEMENT
Article continues below this ad
Namath has been a household name ever since and remains the franchise's most decorated player in history. But ever since Namath's heroics in '69, the Jets have failed to get close to a Super Bowl. Let alone winning one.
In fact, one can argue that since Namath, the New York Jets failed to produce another franchise quarterback.
ADVERTISEMENT
Article continues below this ad
Has time run out for Sam Darnold?
When Sam Darnold was drafted back in 2017 by the Jets franchise, many felt he could've been the answer to their QB woes. But Darnold failed to live up to those lofty expectations.
Darnold enjoyed a relatively successful rookie season from a personal standpoint. But in 2020, the quarterback only seems to have regressed. Something that the legendary Joe Namath seems to believe as well.
During a segment of ESPN's Greeny, Namath talked about how grid iron football is a team game, but at the end of the day, results are all that matter.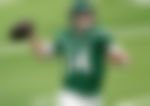 "I look over at Philadelphia and see Wentz getting beaten up over there. It's such a team game that you want to give a guy a longer rope," he said. "But Darnold's been there 3 years and I would not be shocked if they went on from Sam."
Namath reiterated that his opinion was not made out of personal bias, but out of the circumstances that have presented itself to the franchise over the past couple of seasons.
"I like Sam personally. I don't think he's as gifted a passer as we saw in college. Even his accuracy has been off. His capabilities are pretty good, but Sam hasn't been playing with a quality team," said Namath.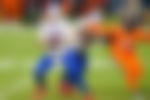 Who could be the next QB for the New York Jets?
The question on the fans' minds would be- if not Darnold, then who should line up for the Jets in the pocket? Their answer might be hiding in the 2021 draft.
With Clemson's Trevor Lawrence almost a certain first overall pick for the Jaguars, the Jets will have to look at the best of rest. And as things stand, that man is Ohio's Justin Fields.
ADVERTISEMENT
Article continues below this ad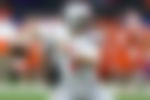 The quarterback endured a rocky 2020 college season but showed the world just how good he can be in the Sugar Bowl game against Clemson. With 6 touchdowns, Fields got the better of Lawrence to see his side through to the national championship game.
Sam Darnold's future will hinge upon who the New York Jets ultimately end up hiring as Head Coach. And with the search ongoing, it might only be a matter of time before we get to know the fate of Darnold in the NFL.
ADVERTISEMENT
Article continues below this ad