NFL Analyst Adam Schefter Explains How Re-Signing Dak Prescott Helps Dallas Cowboys Cap Constraints
Published 03/09/2021, 3:16 PM EST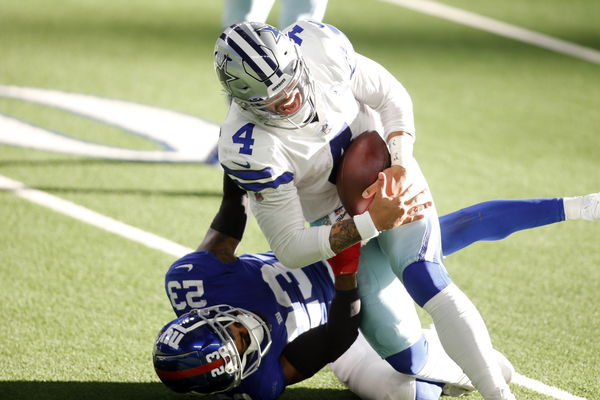 ---
---
Dak Prescott signed one of the biggest deals of his career. The quarterback chose to re-sign with the Dallas Cowboys for a 4-year contract, that pays him $160 million over that period. It was a surprising deal for the Cowboys, simply because of how quickly both parties were able to agree to a new deal. But it means a lot to the Dallas Cowboys and their team-building process.
ADVERTISEMENT
Article continues below this ad
NFL analyst Adam Schefter broke down the details of the Dak Prescott contract. he noted that earlier in the week, there were rumblings that the deal had gone through, but all sources denied the reports. But ultimately, the rumors were true, as the Cowboys were able to close a deal as soon as Monday morning.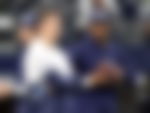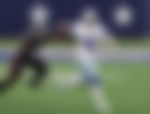 ADVERTISEMENT
Article continues below this ad
"The truth of the matter is, they were talking about it all weekend long. To his credit, Chris Mortenson got a call on Friday and said the deal was in the works and close to getting done.
"When we called around over the weekend, we were met with strong denials, which was not exactly forthcoming. They were able to make enough progress over the weekend that they capped it off on Monday." 
What the Dak Prescott deal means for the Dallas Cowboys
Schefter added that the contract extension was a big plus for the Cowboys. Unlike the franchise tag, the new contract clears up a lot more space for them in the salary cap. This room in the cap will allow the Cowboys to build a solid team around Prescott that can try to compete for a Super Bowl next season.
"The Dallas Cowboys needed to clear up cap space. And by signing Dak Prescott to this long-term four-year $160 million extension, which is $4 million more than what Jerry Jones paid for the Dallas Cowboys in 1989, it freed up about $15.5 million against the salary cap this year alone." 
Schefter concluded that the deal is also a good one for Dak Prescott, and his future interests if he decides to eventually leave.
ADVERTISEMENT
Article continues below this ad
"Plus, the Cowboys no longer face the prospect of losing Dak Prescott after the season, when he could have walked if he had played on the franchise tag. There was too much to lose for Dallas not to get this deal done now."
Can Dak Prescott lead the Dallas Cowboys to a Super Bowl title next season? The Cowboys will not be anyone's favorites going into the new season.
But given how unpredictable the NFL is, it would be foolish to rule out the franchise. Everyone involved in the deal is very happy with how it has turned out.
ADVERTISEMENT
Article continues below this ad