NFL Analyst Adam Schefter Reveals Tom Brady Close to Contract Extension with Tampa Bay Buccaneers
Published 03/08/2021, 3:40 PM EST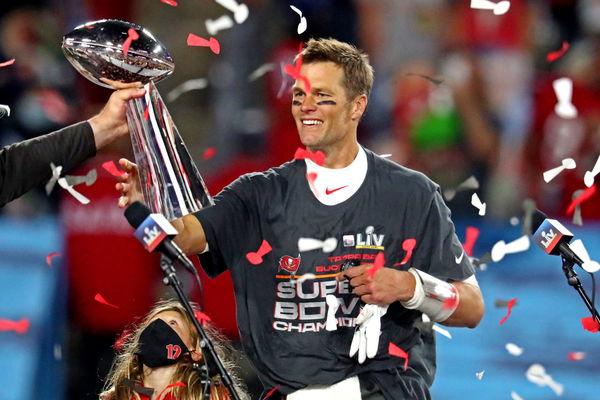 ---
---
Tom Brady and the Tampa Bay Buccaneers forged a solid relationship at the start of last season. After several seasons of flounder, Brady served as the Buccaneers' saving grace.
ADVERTISEMENT
Article continues below this ad
Brady left the New England Patriots and joined the Tampa Bay Buccaneers. Both parties took a gamble on each other, and it worked out. But now they're looking to extend their partnership for some time.
NFL analyst Adam Schefter spoke on ESPN's Get Up recently, where he revealed that the Tampa Bay Buccaneers and Tom Brady were working in tandem to extend the latter's contract.
ADVERTISEMENT
Article continues below this ad
He noted that the front office was optimistic about coming to an agreement soon. Brady and Tampa Bay found a lot of success together, and Brady wants to bolster his relationship with the franchise, and for good reason.
"I was told over the weekend that there is good momentum for Tom Brady to get an extension done with the Buccaneers to tie him for an even longer period of time. Even though he has one year left on his deal, clearly he likes it in Tampa.
"We know he's playing football. As he said he dreams about throwing the football. And it looks like those dreams are going to continue for a little while longer."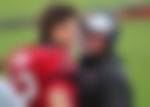 Tom Brady remains with the Buccaneers
Schefter added that the primary purpose of Brady signing a contract extension is to renegotiate his salary with the Buccaneers.
Brady signing to a lower salary allows the franchise to get them further flexibility during the off-season when they needed to renegotiate deals with several players with expiring contracts.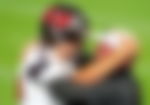 "At this point in time it looks like him and Tampa will be able to work out an extension that will give the Buccs some added capital and allow them to continue to build the type of roster that Tom Brady wants that would help them, in his eyes, repeat and defend their Super Bowl championship.
ADVERTISEMENT
Article continues below this ad
"But them talking about an extension, it is typical this time of year as he is trying to help the team. But it will not be a surprise that gets done."
How long will Tom Brady stay with the Buccaneers? At age 44, Brady only has a finite amount of time left in his career. But he has shown that he is still capable of playing at the highest level possible. And therefore, the Buccaneers will want to maximize on the time that Brady has left.
ADVERTISEMENT
Article continues below this ad