NFL Analyst Believes Dallas Cowboys Should Trade for Russell Wilson
Published 03/02/2021, 2:31 PM EST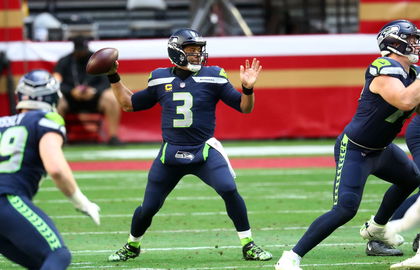 ---
---
The future of Russell Wilson remains unclear. The Seahawks quarterback has expressed his frustrations with the franchise recently. This led the NFL world to speculate that he wanted to leave the franchise.
ADVERTISEMENT
Article continues below this ad
However, the Seahawks are showing no interest in letting Wilson leave the franchise. But if the right offer comes along, they may have no choice but to let him go.
Mike Tannenbaum of ESPN believes that the Dallas Cowboys should trade for the former Super Bowl winner. Tannenbaum noted that the Cowboys' negotiation with the current star quarterback are not progressing the way they had hoped. And should the chance to bring in Wilson come, the Cowboys must jump at it.
ADVERTISEMENT
Article continues below this ad
"Yes, and then some. I'm going to offer three first-round picks, you can take DeMarcus Larence, (Ezekiel) Elliot. If I have Russell Wilson, I am an instant contender for the next three to five years.
"He's only $17 million for the next three years. At some point, you're going to have to redo the deal." 
Tannenbaum added that the Cowboys would get a big win in getting Russell Wilson. Furthermore, even inquiring about Wilson has a further bonus for them.
It allows the Cowboys to tell Dak that he is not the only party that is looking at other options. But it also lets Dak maximize his salary, even if it is away from Dallas.
"But it would be a huge win for Dallas. There's another great intangible. 'Hey Dak, you're looking, we're looking, so we're all looking'. It's actually putting the real fear in Dak's mind that you're going to get paid a tremendous amount of money which you've earned but it may not be here in Dallas."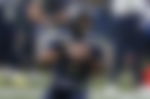 Russell Wilson- A good fit for the Cowboys?
He gave Dak Prescott some advice on how to approach these negotiations. He told him to not take it for granted, and to hear the Cowboys out respectfully.
Because they have other avenues, they can explore as well. If they want another quarterback, they can use the draft or trade for a player like Russell Wilson.
"So don't take these negotiations for granted because you have options, we have options and running the team, we have a responsibility to exhaust all our options, be it the draft, be in a trade for Russell Wilson. 
"So if you're looking at other teams, we're looking at other quarterbacks. And maybe we can work something out. But if we can't, Russell Wilson is a game-changer for us."
ADVERTISEMENT
Article continues below this ad
Will the Cowboys trade for Russell Wilson? It looks like a difficult deal to close. But if the Dak Prescott negotiations continue to go astray, then the Cowboys may have to consider their options.
And Wilson would be a definite upgrade over Dak Prescott and make the Cowboys Super Bowl contenders again.
ADVERTISEMENT
Article continues below this ad