NFL Analyst Believes He Has a Perfect Solution for Aaron Rodgers' Contract Troubles
Published 04/17/2021, 10:49 AM EDT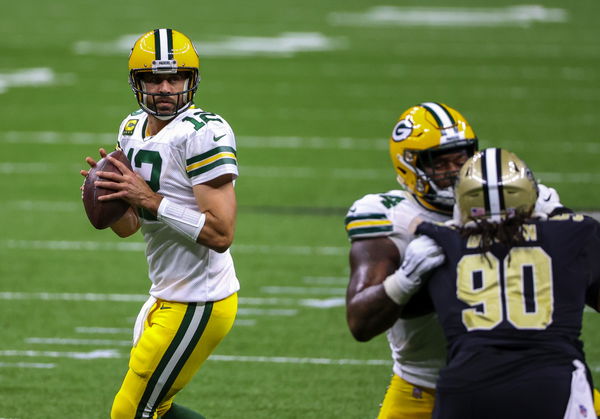 ---
---
The uncertainty regarding the future of Aaron Rodgers with the Green Bay Packers predates the start of the offseason. Speculation started once Rodgers said his future was a "beautiful mystery" following his side's defeat at the hands of the Tampa Bay Buccaneers in the NFC title game last season. 
ADVERTISEMENT
Article continues below this ad
While months have passed since the incident, the talk about Aaron Rodgers' future refuses to die out. With the Green Bay Packers disinterested in reworking the QB's contract either, many believe this could be Rodgers' final season with the franchise. 
One NFL analyst though believes that there's an amicable solution to all this. And it involves Aaron Rodgers' role as host of the game show 'Jeopardy!'.
ADVERTISEMENT
Article continues below this ad
Aaron Rodgers should take up the Jeopardy gig
During the offseason, Aaron Rodgers filled in for two weeks as host of the famous US game show 'Jeopardy!'. Rodgers has won a lot of acclaim for his short stint as game show host and has even teased the idea of taking the job up full-time. 
And NFL analyst Colin Cowherd believes that Rodgers taking up the full-time gig is going to be beneficial for all parties involved.
ALSO READ – LA Rams Head Coach Sean McVay on What QB Matthew Stafford Brings to the Franchise "Here's a solution. Aaron gets the Jeopardy job. And I'm dead serious. Gives him 15 million a year, then go to Green Bay. It's like a shoe deal, 'I'll take a little cut'. I think Aaron would probably be willing to do that," said Cowherd on his show.
Rodgers realistically could take on both jobs at the same time. The show takes roughly 45-50 days to shoot, giving Rodgers ample time to shoot during the offseason. 
Cowherd believes that the money the Packers QB gets from Jeopardy could convince him to rework his contract and take a pay cut to help his side in terms of cap space.  
Cowherd also highlighted why Jeopardy's production team should look to rope Aaron Rodgers in for a permanent role.
"First of all, Jeopardy should hire Aaron Rodgers. He's good at it. And he's a celebrity. Nothing against Ken Jennings and all these other Jeopardy heads. But those guys, they're not going to add any audience to Jeopardy.
"Aaron's gonna bring in a guy like me, who occasionally watches Jeopardy. I'd watched it more with Aaron Rodgers. There's no question," he said.
A-Rod gets compared to The Rock
Talking about the impact that Aaron Rodgers has as a celebrity, Cowherd compared the QB's influence to former WWE star turned Hollywood actor Dwayne 'The Rock' Johnson.
"So Aaron will make about $12-$15 million a year. I talked to an agent last night that's what he would make… Because he's gonna give your audience a little boost and he's a celebrity.
ADVERTISEMENT
Article continues below this ad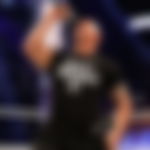 "It's almost like The Rock. Why is Rock the highest-paid actor? It's not just because he's a great thespian. He's got his own audience from wrestling. He brings people in."
With a long-term gig with 'Jeopardy!' seeming like the amicable solution, do you think the QB has what it takes to be a successful game show host in the long run?
ADVERTISEMENT
Article continues below this ad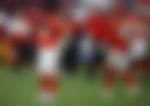 Trending Stories