NFL Analyst Believes Jets can Win a Super Bowl With Sam Darnold
Published 03/10/2021, 12:25 PM EST

Follow Us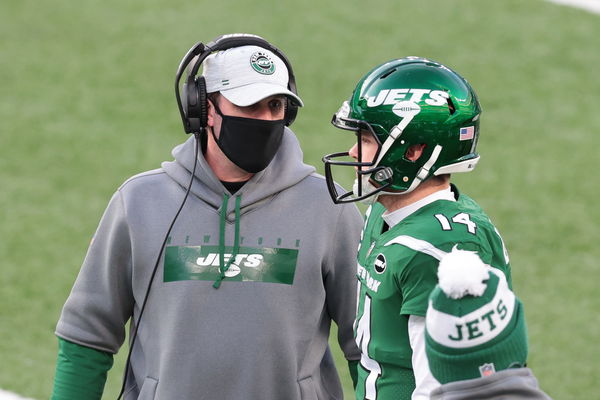 Sam Darnold had a crushing season with the New York Jets last season. The Jets ended up with a 2-14 record last season, the second-worst record in the league only behind the Jacksonville Jaguars.
Darnold struggled as the quarterback for the team. Many have wondered whether he should stay on for the Jets. One analyst thinks Darnold has a bright future with the Jets.
NFL analyst Chris Simms spoke to Rich Eisen and noted that he would not relinquish Sam Darnold if were in control of the Jets.
ADVERTISEMENT
Article continues below this ad
Simms believes that Darnold has a good chance at success with the Jets. Despite the poor showing, he thinks that Darnold can lead the Jets to a Super Bowl next season. But it is his supporting cast that makes it difficult to succeed.
"I'm not giving up on Sam Darnold. A month ago, before I started studying these quarterbacks, I got no issue if the jets stayed with him. He'll fit that Shanahan, Mike LaFleur system that you're talking about.
"I've seen enough good from to still think you can go to a playoff (series) and get to a Super Bowl with Darnold…It's just hard to look good with the support system he has had around him."
Sam Darnold- A future Super Bowl winner?
Simms has a lot of faith in Darnold's capabilities. Despite the poor performances from the Jets last season, many have touted Darnold as a quarterback of the future.
Going into the next season, there are doubts about where Sam Darnold will play. The Jets have been linked to a litany of quarterbacks to replace him, and Darnold would be forced to make way for the new arrival.
ADVERTISEMENT
Article continues below this ad
But there have been those who wondered whether Darnold staying could be the best option for the New York Jets.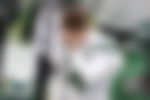 Should Sam Darnold remain with the New York Jets? Even though he had a poor campaign last season, there is reason for optimism.
ADVERTISEMENT
Article continues below this ad
The Jets have a new Head Coach in Robert Saleh, who could potentially help Darnold reach his full potential. However, the Jets must make solid acquisitions in the post-season so that they can surround him with genuine options.