NFL Analyst Believes Lamar Jackson Desperately Needs an Agent Ahead of Contract Negotiations
Published 03/15/2021, 11:53 AM EDT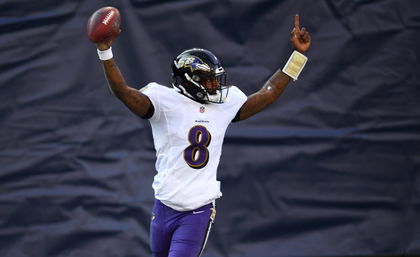 ---
---
Lamar Jackson is one of the premier talents in the NFL today. In just 3 seasons, Jackson has shown that he is worthy of being a franchise star. Jackson joined the NFL in 2018 and has gone on to win an MVP trophy among other achievements.
ADVERTISEMENT
Article continues below this ad
The Baltimore Ravens are clear about wanting to build their franchise around him. But should Lamar Jackson be worried about his contract negotiations?
NFL analyst Mike Florio discussed Lamar Jackson and his contract situation. He believes that Jackson should do the smart thing and get an agent.
ADVERTISEMENT
Article continues below this ad
An agent would help Jackson in a number of ways, not just financially. It is difficult to negotiate legal documents like contracts without an agent to advise you about your options.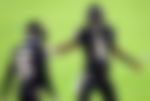 "As to other quarterbacks, you've got Lamar Jackson, Baker Mayfield, and Josh Allen from the class of 2018 currently in position who can sign long-term deals.
"Lamar Jackson's is going to be a challenge because he still doesn't have an agent. I hope for his sake he gets an agent. There is a tremendous difference that a good agent can make in a situation like this."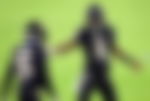 Should Lamar Jackson get an agent?
Florio added that an agent can help Jackson see what is good and bad in a deal being offered. Furthermore, they would also allow Jackson to see why they shouldn't sign the contract.
An agent for Lamar Jackson would be very helpful, mostly because they can help show the other paths are available if re-signing with the Ravens doesn't work out.
"(They) can get you the best deal you can and help you decide and understand the risks of taking a deal and not taking a deal. These are all very relevant iterations that you need to be advised on. It's not just the negotiation that gets done with the team.
ADVERTISEMENT
Article continues below this ad
"It's the advice you get on how to properly make these moves. Because, in a lot of cases, it takes extreme effort to get the agent to persuade the client to not take what's on the table and to hold firm."
Will Lamar Jackson re-sign with the Baltimore Ravens? It seems like the franchise has already begun the process to bring him back. However, contract negotiations after the rookie deal are never easy to do.
Furthermore, if Jackson steps up his financial demands, then the franchise could find itself in a real bind.
ADVERTISEMENT
Article continues below this ad