NFL Analyst Believes Tom Brady Should Follow Wife's Advice and Retire
Published 03/05/2021, 12:56 PM EST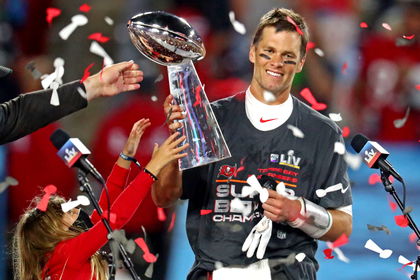 ---
---
Tom Brady is still flying high after his big win. The Tampa Bay Buccaneers' quarterback won his 7th Super Bowl title against the Chiefs. It was a monumental win for Brady, one that established himself as the greatest of all time.
ADVERTISEMENT
Article continues below this ad
He now has more Super Bowl rings than any other franchise in history. But his family wants it to be his last ring ever. NFL analyst Nick Wright spoke recently about Tom Brady's asking him to walk away from the sport.
He believes that Tom Brady doesn't really have much to motivate him going forward. Perhaps the only thing that could keep him going is the desire to eclipse NBA's LeBron James as the greatest American team sport player of all time.
ADVERTISEMENT
Article continues below this ad
"I think there is part of him that still it seems like is not over what happened at Michigan and the 199th pick. Then it was only reinforced by the way Belichick coached him. There's a bit of the fraud complex that you're always fighting against.
"Even though for him, he's the greatest football player ever, by a factor of five. The only thing he's chasing is LeBron for the greatest American team sport athlete."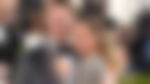 Will Tom Brady return next season?
Wright added that he believes Brady should listen to his wife Gisele. He explained that his wife is only looking out for his best interest. She has a point when she says that he has nothing left to prove to the football world.
"But here's the reality. Our wives know best. Listen to your wives. They know best. She wants what is best for you…Our wives lead us to where we need to go.
"Gisele is telling you something, Tommy. Listen to her man. She's got your best interest at heart. You got ring number seven, ring number eight doesn't even sound appealing. She wants you to walk, you should walk Tom."
ADVERTISEMENT
Article continues below this ad Will Tom Brady retire from football? Many have noted that Brady is already looking forward to returning to the Buccaneers next season.
Given how motivated Brady always is, no one could stop him from returning and going after ring number 8. But whether he reaches that feat next season remains to be seen.
ADVERTISEMENT
Article continues below this ad