NFL Analyst Believes Trey Lance Will Start More Games for 49ers in 2021 Than Jimmy Garoppolo
Published 05/07/2021, 4:15 PM EDT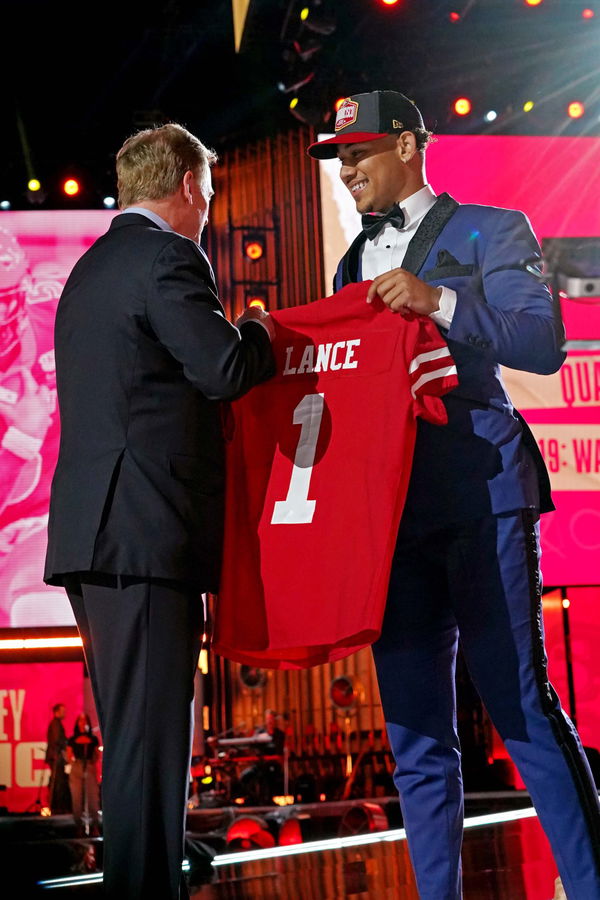 ---
---
The San Francisco 49ers believe they have found their quarterback for the future in Trey Lance. But how soon might that fabled future come around when Lance finally gets a start in the NFL?
ADVERTISEMENT
Article continues below this ad
Many feel that with Jimmy Garoppolo remaining on the Niners roster, the more experienced QB will get the nod ahead of Lance in 2021. This in fact is something that even the 49ers management harped on. Jimmy G is the Niners' starting QB for 2021. 
But one NFL analyst feels that the time Trey Lance finally gets his first start in the NFL might come sooner than some expect. 
ADVERTISEMENT
Article continues below this ad
Trey Lance favored to start a game for Niners in 2021
The Niners organization has been giving off the idea that the franchise is okay with letting Lance sit through his rookie season. But that might not end up being the case.  
Appearing on NFL Live, analyst Todd McShay said that despite the growing pains Lance is expected to endure in his first season, the QB will get a start.
"I don't care about the message, I care about reality. And yes, I understand, Trey Lance 17 starts, FCS, only one game this past season. When you study the tape, he processes as fast as Mac Jones from Alabama or any other quarterback in this entire class," McShay said. 
The analyst even pulled out numbers to show that it's unlikely for Trey Lance to not start a game. 
"Being real, last 13 years there's been 39 quarterbacks drafted in the first round. Only three of them did not start a game. So history tells us it's a longshot that Lance is not going to start."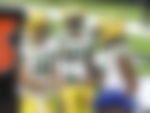 The analyst further stated reasons as to why the 49ers might end up starting Lance in 2021.
"First of all, I think they're going to try and work him in regardless. Second of all, there's a real good chance Jimmy G gets injured.
"Third of all, you don't trade all the way up and adjust your mindset because Trey Lance blew you away, and then not play him this upcoming season," he said.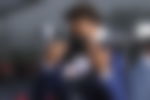 The analyst even went on to say that he believes the rookie will get more games in 2021 than any other QB in the Niners locker room.
ADVERTISEMENT
Article continues below this ad
"I think Trey Lance is going to start more games than any other quarterback for San Fran."
If you had to choose between Jimmy Garoppolo and Trey Lance, who would be your starter for 2021?
ADVERTISEMENT
Article continues below this ad
READ MORE: Opinion: Which Team Can Go Unbeaten in the 2021 NFL Season?