NFL Analyst Calls Aaron Rodgers-Green Bay Packers Feud 'Unnecessary' and 'Unprecedented'
Published 05/07/2021, 11:15 AM EDT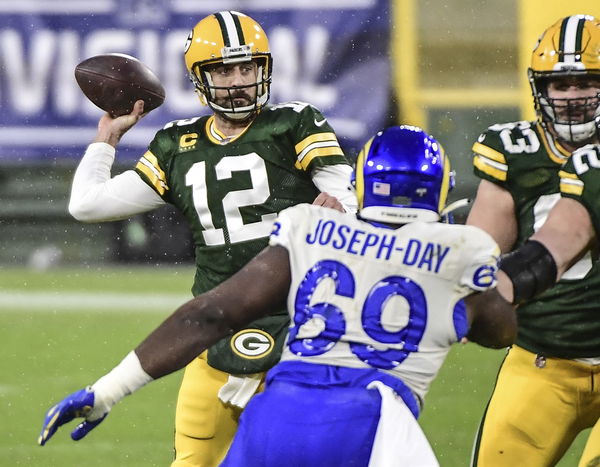 Aaron Rodgers and the Green Bay Packers are yet to resolve their issues. After years of disappointment in the Playoffs, lack of appreciation, and poor communication, Rodgers wants to leave Green Bay.
The decision shocked very few people, as the animosity had been building for quite some time. However, one NFL analyst has decreed the entire situation as unnecessary and unprecedented.
NFL analyst Michael Smith was a guest on the Rich Eisen Show. He spoke about the 'beef' between Aaron Rodgers and the Green Bay Packers.
ADVERTISEMENT
Article continues below this ad
However, he took umbrage with the term 'beef', because he doesn't think this situation merits that word. He compared this situation to the impossible burger because no MVP in the history of the NFL has ever switched teams.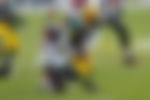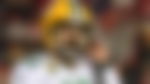 "We've just got to continue to unpack this Aaron Rodgers so-called beef. I mean, Biggie once rapped 'what's beef?. This is not beef, this is a turkey burger for me, this is an impossible burger, this is Beyond Meat, which I love…This is unprecedented for a reason, and there's a reason why no MVP has ever changed teams."
Is Aaron Rodgers wrong for wanting to leave Green Bay?
Smith added that usually, an MVP earns that award because of his own performances along with the system that is around him. Therefore, if a player wins MVP, one can assume that he is in a good setting and can find success.
This is why this entire situation is ludicrous to him. Given the results on the field, there is little reason for Rodgers to leave, and all of this can be avoided, according to Smith.
ADVERTISEMENT
Article continues below this ad
"Because typically the situation is good and beneficial for both parties to have been good enough to be MVP. The team doesn't want to get rid of you and typically you don't want to leave that situation. So this is the most unnecessary, along with unprecedented, standoff that I can remember."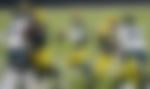 ADVERTISEMENT
Article continues below this ad
Will Aaron Rodgers end up leaving Green Bay? The situation continues to worsen with each passing day. And neither side is giving in to the other's demands.
Given how important Rodgers has been for the Green Bay Packers over the last decade, there is no reason for the Packers to not address his issues. However, that bridge may have already been burnt by the reigning MVP.