NFL Analyst Declares Brian Flores Coach of the Year for His Handling of Tua Tagovailoa and Ryan Fitzpatrick
Published 12/28/2020, 1:21 PM EST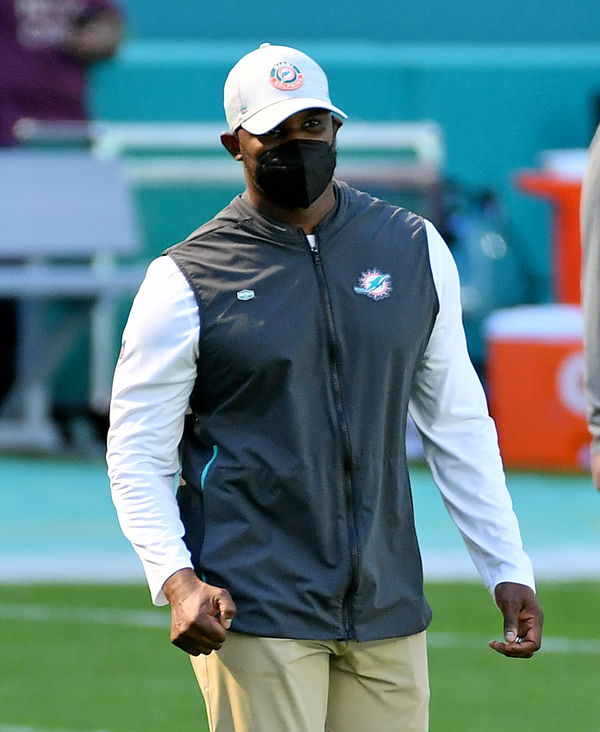 ---
---
Brian Flores of the Miami Dolphins has enjoyed a good season so far as Head Coach. He has led the team to Miami Dolphins to a 10-5 record in the AFC East, just behind the Buffalo Bills. Flores' tactical prowess has been on display for several of the Dolphins games this season.
ADVERTISEMENT
Article continues below this ad
One of the things that have stood out in Flores' coaching approach this season is how he has used quarterbacks Tua Tagovailoa and Ryan Fitzpatrick.
Both have been playing at a high level and have a good case to start. However, Flores has chosen Tagovailoa to start over Fitzpatrick but used both to great success.
ADVERTISEMENT
Article continues below this ad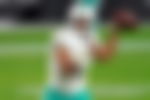 NFL Analyst Rex Ryan spoke recently about the Miami Dolphins. When asked about whom he believes should be the starter, he agreed with Flores' decision to start with Tua over Fitzpatrick.
He said, "It's Tua. Absolutely it is going to be Tua. I have to give a shout out to Brian Flores. This is a weird situation. Here he is pulling guys, different situations.
"Fitz in – 'you're playing great. Nah you're back to the bench'. But he instills confidence, which is crazy when you're pulling a guy, it doesn't happen." 
Brian Flores – expert man-management
Ryan further praised Flores for how confident he has been in his decisions. "He has got extreme confidence in himself. He is the real deal. That is what plays in the locker room. Everybody knows that this guy is genuine.
"But he's like 'Look, Tua, you're going to start this game, you're going to protect our football team, you're going to get better as it goes. Ryan Fitzpatrick, you are my ace reliever man. You're coming in throwing gas and getting us our saves'."
ADVERTISEMENT
Article continues below this ad
Ryan believes that Flores is the coach of the year, because of how well he has managed this team anymore. "He's got him in such a role, that is who he is.
"But for those who think Fitzpatrick is a great starting quarterback, you're wrong. He has had 16 years to prove it. He is not that. What he is, is a heck of a relief pitcher."
He added, "He's got that mentality…He is special that way. His teammates gravitate to him, so when they out hum in, his whole team has confidence. But Brian Flores to me is the coach of the year, and his handling of this, although it is strange, works."
ADVERTISEMENT
Article continues below this ad
Ryan made an excellent case for Brian Flores to be the coach of the year. Flores has been very good this year, and few could complain if he does win the coach of the year accolade.