NFL Analyst Describes Why Jacksonville Jaguars are the Best Team for New Head Coaches to Join Right Now
Published 01/08/2021, 6:10 AM EST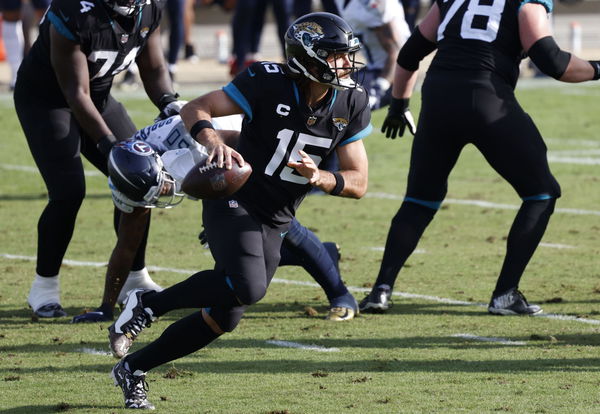 ---
---
The Jacksonville Jaguars had a horrendous outing this year. The Jaguars ended the season with a 1-15 record. As a result of their poor performances, Head Coach Doug Marrone was let go. And now the Jaguars' ownership is in the hunt for a new coach, and a new GM for their franchise.
ADVERTISEMENT
Article continues below this ad
NFL analyst Peter Schrager spoke on Good Morning Football about the Jacksonville Jaguars coaching job. He believes that it is a dream scenario for any Head Coach looking for a change of scenery or a new job in the NFL. Because of the circumstances surrounding the job, the position is ideal for anyone.
"The @Jaguars HC job is really appealing to me. If I'm Urban Meyer, I'd see it as a blank slate. The top overall pick, no sitting GM, salary cap space & ownership with a great will to win. I'm hiring a veteran DC, a veteran QB guru & I'm rolling with no state taxes."-@PSchrags pic.twitter.com/S8j4QIcnFC

— GMFB (@gmfb) January 7, 2021
ADVERTISEMENT
Article continues below this ad
He said, "I look at it as a blank slate. An ownership group in the Khans that have a lot of money, no state taxes, and a raw ability to draw up whatever you want because there is no GM." 
Schrager added that Urban Meyer, a leading candidate to become the Jaguars' coach, has every reason to take the job. He offered some advice about how he or any other Head Coach taking the job should approach the position, and whom they should bring in to help do their job.
Jacksonville Jaguars – Great team to coach
He said, "So I look at Urban Meyer, who has been rumored to be going to Jacksonville – I would say hire 2 veteran Head Coach guys as coordinators.
"Find a guy who has been through it as a defensive coordinator/head coach, been through it as an offensive coordinator/head coach." 
He further added, "Have that offensive guy who has groomed young quarterbacks – just worry about who that quarterback may be, the number one overall pick. Look at your defensive guy, say you're my top lieutenant and then make $12-15 million…"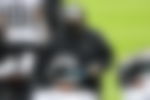 Schrager advised the new head coach; sit back and enjoy. "Sit back, be the CEO type, enjoy a wonderful situation, and have the ability to have this flowing blonde-haired gentleman walk on to the field every single weekend.
ADVERTISEMENT
Article continues below this ad
"I'm going to say yes, the Jaguars – blank slate, no GM, owners who want to win and a number-one overall pick and a ton of money coming your way."
The Jaguars are yet to make any kind of announcement about who the new Head Coach will be. Some strong contenders are in the running to take the job.
ADVERTISEMENT
Article continues below this ad
The Khan family will be looking for someone who can help them return to playoff contention. However, their hunt may be a long and arduous one.