NFL Analyst 'Disappointed' With Mike McCarthy, Compares Him to Ron Rivera From Last Season
Published 03/27/2021, 11:05 AM EDT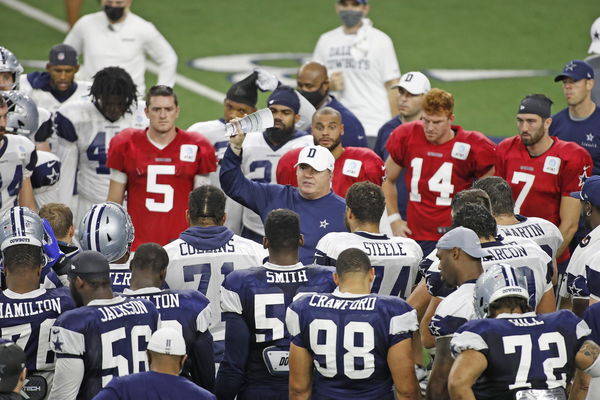 ---
---
Mike McCarthy and the Dallas Cowboys have a lot to prove this season. After having a disappointing showing last year, the Cowboys are looking to return to former glory.
ADVERTISEMENT
Article continues below this ad
The Cowboys struggled for most parts of the season last year, after losing Dak Prescott to injury early, and missing the Playoffs on the final day. But one analyst doesn't want McCarthy to make excuses.
NFL analyst Mike Tannenbaum spoke earlier today on Get Up. He noted that Mike McCarthy's comments about their struggles last season are disappointing. As a Head Coach of the Dallas Cowboys, he is expected to get results, and not make excuses.
ADVERTISEMENT
Article continues below this ad
Tannenbaum went on to compare McCarthy with Ron Rivera, Head Coach of the Washington Football Team, who, as a former cancer survivor, ran a high risk of contracting the COVID-19 bug.
"Really disappointing. I think his comments felt short. Jerry Jones hired a battlefield commander, not an excuse maker. Why don't we compare what happened in Washington with everything going on with COVID?
"Ron Rivera was a cancer survivor, they had 4 different quarterbacks start for them. And they won the NFC East."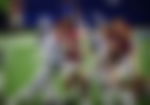 Mike McCarthy not expected to make excuses
Tannenbaum added that there was no pressure on Rivera to stay with the team. But he did and was able to guide his team to a post-season spot.
For McCarthy, it is not a good look for him to make the kind of excuses that he did. While he understood that the Cowboys will want to get a solid offseason with the quarterback, there is still no reason to lead with excuses.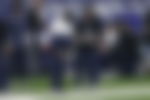 "Ron Rivera, if he had opted out, nobody would have said anything, but he persevered and led his team to the playoffs. Obviously, they want to have a full off-season, have the quarterback full health, and they're getting back a lot of players, I understand that.
ADVERTISEMENT
Article continues below this ad
"But you're the Head Coach, and you want to lead without excuses. And we're in a performance business, and I was disappointed with what he said."
Can the Dallas Cowboys re-emerge next season? After a disappointing end to the last season, the Cowboys have gone out and improved their team greatly.
Re-signing Dak Prescott was a big decision for them, and they have made additional signings that can further bolster the squad. Now they must improve on their performances from last season in an effort to erase that memory.
ADVERTISEMENT
Article continues below this ad