NFL Analyst Doesn't Think Tua Tagovailoa is Untouchable in Miami
Published 05/16/2021, 3:57 PM EDT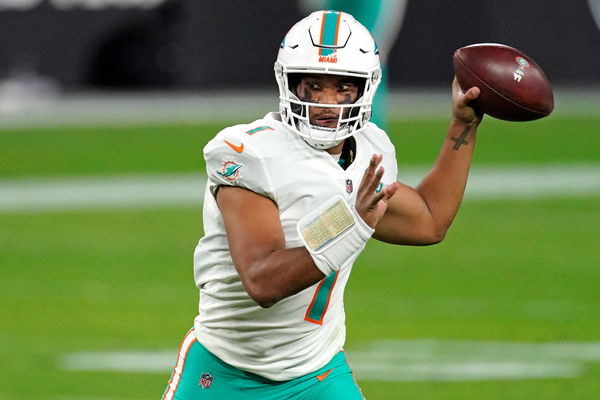 ---
---
Tua Tagovailoa will be ready to prove himself this season. The former Alabama and Oklahoma quarterback was a top draft pick last year, going to the Miami Dolphins. However, he didn't get to immediately start games, as Brian Flores used him and Ryan Fitzpatrick in rotations. But with Fitzpatrick out of the picture, all signs point to Tagovailoa becoming the man in Miami. But one analyst doesn't think he is safe from being moved on in Miami
ADVERTISEMENT
Article continues below this ad
NFL analyst Peter Schrager was a guest on the Dan Patrick Show. Schrager spoke about Tua Tagovailoa and his first season in Miami. While at first glance his record reads well for a rookie, further context shows that he didn't have the most fruitful year. During big moments, Miami Dolphins head coach Brian Flores placed his trust more in Ryan Fitzpatrick. So Schrager struggles to believe that there is confidence in Tagovailoa.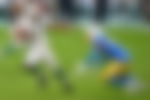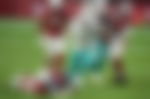 ADVERTISEMENT
Article continues below this ad
"He went 6-3 last year. And you'd say 'well, that's great for a rookie'. But in the biggest moment, in week 16 when they are playing in Las Vegas, he got benched and he got yanked. So when Flores comes out and says I have the full confidence in him and he's our guy, you almost look at that with a side-eye because in the biggest moments, he didn't – you went to Ryan Fitzpatrick." 
Tua Tagovailoa isn't fully trusted yet
ADVERTISEMENT
Article continues below this ad
Schrager added that the Miami Dolphins haven't drafted another quarterback this season. If they wanted to get one, they could have, because they originally had the third overall pick in the draft. But instead, they traded down to 12th and eventually moved up to the 6th overall pick and selected a wide receiver. However,  just because they drafted a quarterback, doesn't mean that Tagovailoa couldn't end up moving somewhere else in a trade.
"They did not draft a quarterback, they had the 3rd overall pick. They traded back to 12 and then up to 6 and took a wide receiver. To me, that's the utmost confidence in their quarterback. They showed that with their actions. And yet, if I was to wake up in august and you told me 'oh wait, Deshaun Watson was traded to the Miami Dolphins', I wouldn't be shocked at all."
ADVERTISEMENT
Article continues below this ad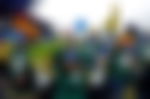 Can Tua Tagovailoa find success in Miami this season? Let us know in the comments below.