NFL Analyst Explains Cowboys' Dak Prescott Conundrum
Published 03/08/2021, 12:37 PM EST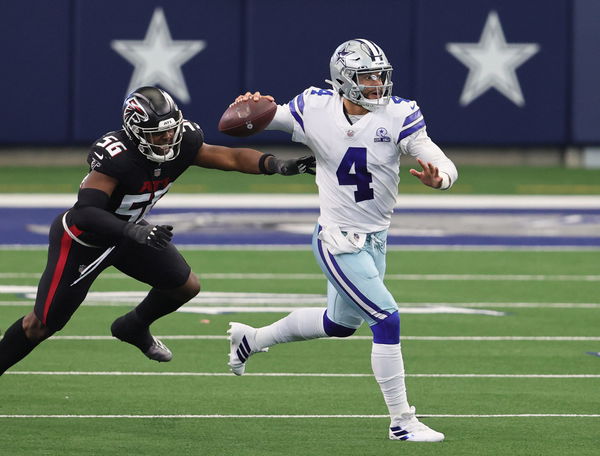 ---
---
The future of Dak Prescott remains in the air. The Dallas Cowboys quarterback is entering free agency this offseason. However, many expect the Cowboys to give Prescott the franchise tag, thereby improving his earnings. However, this would mean that the Cowboys' financial leeway would be significantly limited.
ADVERTISEMENT
Article continues below this ad
NFL analyst Peter Schrager spoke on Good Morning Football about the same. He noted that the Cowboys were facing a tough situation.
While they do need to keep Dak Prescott, they will face significant monetary constraints if they give him the franchise tag. He noted that Prescott has the most leverage going into these negotiations.
ADVERTISEMENT
Article continues below this ad
"Here is Dak Prescott, who all he has to do is get the tag, and he's making $37 million. That is an incredible luxury. Dak has all the leverage right now.
"The Cowboys don't want him to become a free agent. If they franchise him, it absolutely cripples them with the salary cap. And if they sign a long-term deal, we know $33 million was his base last year." 
Schrager noted that Prescott will most likely get $37 million if the Cowboys place the franchise tag on him. He compared Prescott's situation with the Cowboys to that of the Pittsburgh Steelers.
Ben Roethlisberger has agreed to take less money as the Steelers look to bring in some reinforcements, but Prescot is probably looking for more.
"He's getting $37 million on the franchise tag. He likely wants $37 million a year long term. We're talking about Ben Roethlisberger going from $19 million to $14 million so that his team can spend a dime in free agency.
"The Cowboys have no free-agent cap space right now."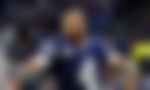 Dak Prescott costing the Cowboys
Schrager noted that bringing Prescott back into the team makes things very complicated for them in the offseason. However, it is the fault of the Cowboys, as Dak would believe.
Prescott was all set to sign a contract extension, but the Cowboys failed to oblige. And now he will get the maximum amount of money he possibly can from them.
ADVERTISEMENT
Article continues below this ad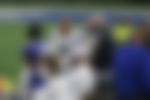 "Dak Prescott puts them in a bind in a spending world where it doesn't exist. Yet he has all the leverage. He can kick back and say, 'You did this. I was willing to sign a deal for years, and now here we are. I'm going to make $90 million over 2 years or even significantly more over the next 4'."
Will the Cowboys give Prescott the franchise tag? It seems almost inevitable that Prescott will be back next season. However, the Cowboys will have to be incredibly coy about how they go about their business in the open market ahead of the next season, if they bring Prescott with the franchise tag.
ADVERTISEMENT
Article continues below this ad